Brisbane's Leading Electrician 
Open 24/7 for Emergency Electrical Work
We service the wider Brisbane region and the Gold Coast

 Save money   24/7
 10% off for seniors
High quality   No stress

Air Conditioning Installation Brisbane
During the hot summer months in QLD, air conditioners are often a necessity. Oleada Electrical provides air conditioning installations in Brisbane. Don't wait until you are miserable and cannot take the heat anymore. Give us a call, so we can help you beat the heat.
Licensed Air Conditioner Installations

Split System Air Conditioners

Advice on the best Air Conditioner for your needs

We can source the air conditioner for you

On time, friendly technicians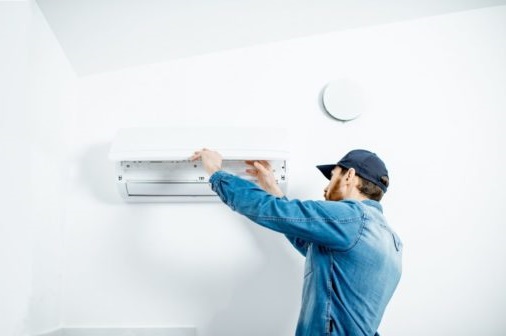 Benefits of Air Conditioning Installation in Brisbane
Aircon installation can help those who suffer from allergies. Air conditioners circulate air through a filter. This helps to remove mould spores and pollutants. Filters need to be changed regularly. If not, your air conditioner will spread contaminants and experience damage.
When using an air conditioner, your windows and doors are kept shut. This blocks insects from entering into your home.
Like with insects, keeping your windows and doors shut will help to keep out intruders. So, air conditioning installation in Brisbane is also a security measure. Most crimes happen as a result of opportunity. If a criminal walks by and sees a chance to get in and out quickly they will take it.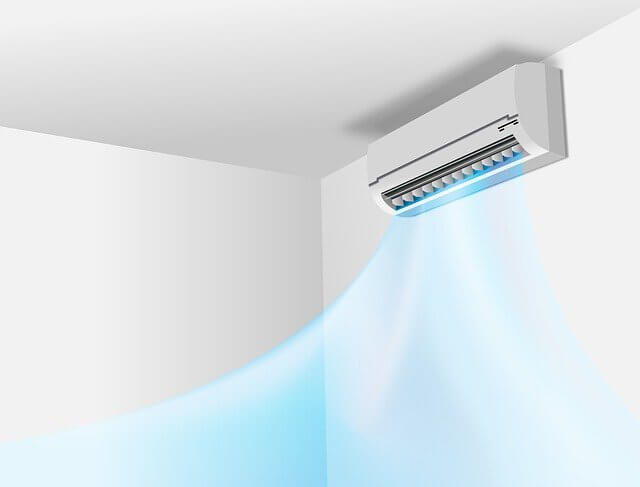 Improves the Way You Feel
Heat can drain you and make you feel sluggish and weak. This happens because your body is burning energy trying to cool itself off. When your body is working hard to cool itself, you will not be able to think as clearly.
This may seem strange, but it is true. When your body is hot, you can experience an elevated heart rate and high blood pressure. This, in turn, can lead to short tempers and more aggressive behaviour.
When your heart rate is elevated and blood pressure is high, is hard to get a decent night's sleep. Temperature is a major factor is falling asleep and staying asleep.
Air conditioners can save lives.
Heat can kill. It leads to hypothermia. Those with chronic medical conditions and the elderly are at a higher risk of heat related death. But it doesn't discriminate. Anyone can die from the heat, and it can happen quickly. That's the number one reason why air conditioning installation in Brisbane is vital.
Air conditioners remove humidity from the air. If your home is too humid your furniture and belongings can be damaged. Fabric can mould, wood will rot and ceramics can experience crazing. Air conditioning installation in Brisbane will allow you to prolong the life of your possessions.
Reduces Overheating of Electronics
High heat and humidity can also wreak havoc on your electronics. Overheating can cause electronics to shut off, data loss and other damage. It will also shorten their lifespan.
Maintaining Your Air Conditioner
To keep your air conditioner in good running order you need to have it serviced. It should be serviced at least once a year. The filters, fins and coils get dirty and need to be maintained to function properly. Disregarding your maintenance schedule can lead to premature failure and higher energy usage.
Air filters are also very important. You should always use the correct size and type. They need to be changed regularly. As air passes through the filter it will begin to get clogged from dirt and debris. When the airflow is obstructed, the air entering may bypass the filter. The contaminants will end up on the inside of the air conditioner. They will also be recirculated throughout your home.
Professional & Licenced Air Conditioner Installer Brisbane
When considering air conditioning installation in Brisbane call in a professional. Our technicians know what you need. They will install your split system air conditioner safely and quickly. You can rest assured knowing that the job has been done right.
A professional service technician needs to perform all service and maintenance. Professionals know what all needs to be done so that your system continues to work for years to come. They:
Will check for refrigerant leaks.
Make sure the refrigerant level is correct.
Look for any air leaks.
Check the thermostat to make sure it is accurate.
Grease components and inspect belts.
Split system air conditioner installation requires both indoor and outdoor unit inspections.
Clean and tighten connections.
Inspect terminals.
Contact Oleada Electrical for Your Aircon Installation in Brisbane
Oleada Electrical is based in Brisbane and serves the surrounding areas. Are you tired of dealing with the heat? Are you looking for a company that provides air conditioning installation in Brisbane? Look no further.
At Oleada Electrical, we pride ourselves on our customer service. We will work with you, so you feel at ease with the whole process. Book your free consultation today. Call a company you know you can trust with your air conditioning installation in Brisbane.