Brisbane's Leading Electrician 
Open 24/7 for Emergency Electrical Work
We service the wider Brisbane region and the Gold Coast

 Save money   24/7
 10% off for seniors
High quality   No stress

Ceiling Fan Installation, Services and Repairs Brisbane
Oleada Electrical offers great quality and affordable ceiling fan installation in Brisbane. If you are in need of a new ceiling fan in your home or office, let us know. We will provide a consultation and a free quote.
Summer in Brisbane is a beautiful time of the year, although it definitely brings the heat. Do yourself a favour and get some new ceiling fans installed in your home. Ceiling fan installation is affordable and can add comfort to your home or business.
Ceiling fans can be used indoors as well as outdoors, if you have the correct structure. This will allow you to enjoy the comfort of your own home all year round.
If you are trying to decide between ceiling fans and an air conditioning unit, there is no doubt that ceiling fans are the more affordable option. They are cheaper to buy, install and operate.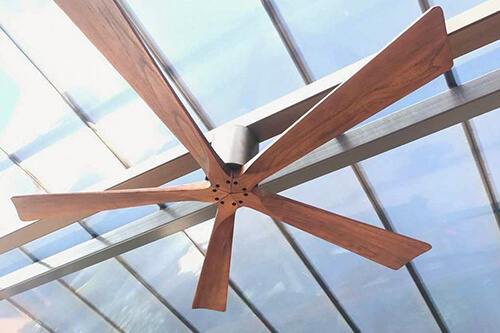 Ceiling Fan Services In Brisbane
Oleanda Electrical offers a range of services in ceiling fan installation in Brisbane. These services include:
Run tests on non-functioning ceiling fans to determine where the problem lies.
Replace faulty ceiling fans.
Install new ceiling fans.
After job has been completed will perform a clean-up process and remove all rubbish that is left. We always leave your home or office tidy.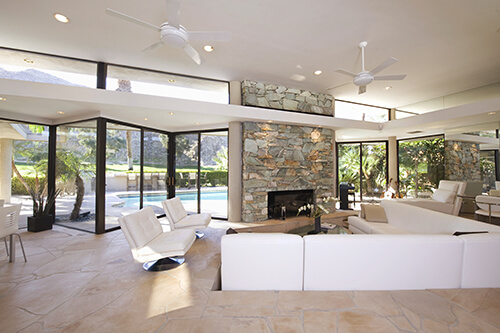 The type of ceiling fan installation we will perform depends on your specific needs. Different conditions require different types of ceiling fans. Below are some types of ceiling fans and where each one fits in.
Standard ceiling fans – These are the types of fans that are found in most homes. They normally have four blades and a built-in light. Standard ceiling fans come in a wide variety of styles and sizes. There is a design available that will match the décor in your home.
Remote-controlled ceiling fans – Most ceiling fans have a remote control option. The remote operates similar to a television remote. It allows you to adjust the fan's speed, blade rotation, and the brightness of the lighting. A single remote can control one fan or several ceiling fans in a room.
Industrial and commercial ceiling fans – These fans are used to make the heating and cooling in a building more effective and economical. Industrial and commercial style fans are intended for large-scale circulation and cooling. They can vary in size and can have anywhere from 4 to 10 blades.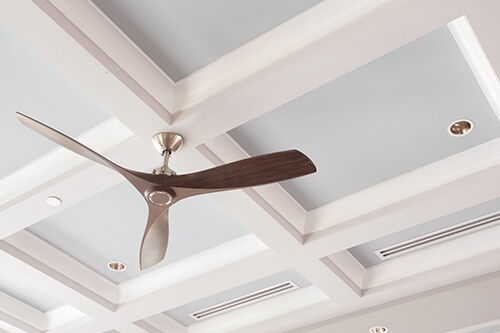 Competitive and Affordable Ceiling Fan Installation Prices
You might be wondering how much ceiling fan installation costs. Contact us to discuss your needs. We will provide you with upfront pricing so you know how much you will be paying.
Why Choose Us For Ceiling Fan Installation In Brisbane?
Finding the right company for ceiling fan installation in Brisbane can be confusing. There are many companies out there, but hiring a professional that are experts in ceiling fan installation in Brisbane is important.
There are many benefits that you will receive by hiring Oleada Electrical for your ceiling fan installation in Brisbane. These include:
Removal of all rubbish when we are done
Fees will be discussed up front so you know what to expect
We always respond promptly
Highly-trained and knowledgeable electricians
We are passionate about our work
Our final product always looks professional
We have over 10 years of experience in ceiling fan installation
We always use the highest quality products
Your home or business will be treated as if it was our own
You will be our #1 priority
We will provide you with stress-free solutions
Our electricians are fully licensed and insured
Contact Us For Your Ceiling Fan Consultation
At Oleada Electrical, we strive to offer the most dependable and highest-quality ceiling fan installation in Brisbane. Ceiling fans can increase the comfort in your home or office and improve the décor. They can also help you reduce your electricity bills. There are many benefits of ceiling fan installation in Brisbane.
Are you in need of ceiling fan installation? Contact us today for quality, affordable and dependable services. Call Oleada Electrical for your free consultation and quote on ceiling fan installation in Brisbane.