Brisbane's Leading Electrician 
Open 24/7 for Emergency Electrical Work
We service the wider Brisbane region and the Gold Coast

 Save money   24/7
 10% off for seniors
High quality   No stress

TV Wall Mounting Brisbane
Are you looking to have your new flat screen TV mounted on the wall? Or are you tired of your entertainment centre taking up so much room in your home? A wall mounted TV looks sleek if done professionally. Don't waste time and energy trying to hang it yourself.
Call Oleada Electrical for a professional TV wall mounting service in Brisbane.
Wall mounted TVs save valuable space and can be hung almost anywhere. Some mounts have a swivel feature that allows you to turn the TV so that you can view it from different locations.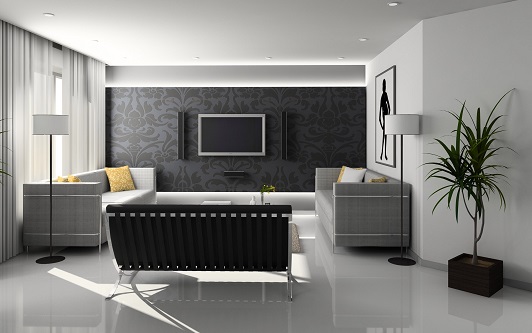 Reasons to Consider TV Wall Mounting in Brisbane
Old TVs were large and bulky and you didn't really have a choice of hanging them. It was possible, but they were an eyesore. Now, with flat screen TVs they are easy to hang. You no longer have to sit your TV on furniture. Mounting it on the wall is more convenient and you are freeing up room on your table or stand.
Flat screen TVs can tip over. If you have small children or pets, they can be injured if the TV were to fall on them. Professional TV installation in Brisbane removes this hazard.
By mounting your TV on the wall, your home will look more modern and less cluttered. When you use a professional to perform TV wall mounting in Brisbane, they can also hide the wires.
When you have your TV mounted it can be angled so that glare from windows and light fixtures is reduced.
Why You Should Hire a Professional
Quick and Easy Installation
TV wall mounting Brisbane professionals know how to take care of your job quickly and safely. You won't have to mess around and waste your time deciding how to handle the job.
Our technicians have the proper tools needed to get the job done right. You will not have to search the house or borrow tools from your neighbour. They have all the tools that they need with them.
When tacking a TV wall mount installation job you will need help. You can easily drop the TV or the mount. Having someone help you can be frustrating. Especially when neither one of you know how to job the job correctly.
When you are installing your TV wall mount, you can cause unnecessary damage to your walls. Your walls may be made of plaster, or you may have metal studs instead of wood. Our TV wall mounting Brisbane technicians take into consideration all aspects of your wall. From the material, the studs to the electrical wiring.
Having your TV mounted on the wall gives your home a modern look. But, if the wires are noticeable it is distracting and ugly.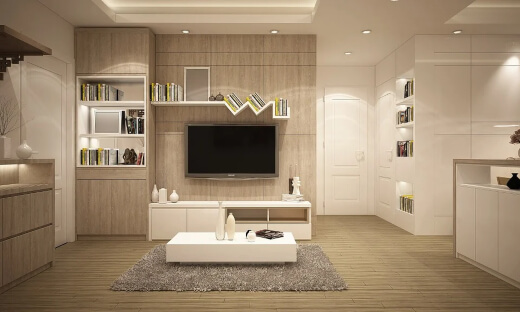 Not only will we make sure that you have the proper mount. The TV will be mounted correctly. You will not have to worry about it falling off the wall.
We will help you find the perfect spot before we begin the TV wall mount installation process.
When installing a TV bracket it is easy to get it slightly off level. Once the TV is hung it will be very noticeable.
People fall off ladders every day. Ladders are dangerous and you can be injured even from the slightest fall.
It isn't something that many people think about. But, there are electrical wires in your wall. If you do not know where they are you can hit one and get shocked.
Let Oleada Electrical Help You
Don't risk hurting yourself or breaking your TV. When you need TV mounting in Brisbane, give us a call. We can get your job completed quickly and professionally. You will not have to worry about a falling TV, crooked installation or ugly wires. Our technicians will do the job right the first time. They also perform TV aerial installations and can get your TV hooked up while they are there.
At Oleada Electrical, our electricians are licensed and fully insured. Contact us today to learn more or to book in for our TV wall mounting service in Brisbane.