Brisbane's Leading Electrician 
Open 24/7 for Emergency Electrical Work
We service the wider Brisbane region and the Gold Coast

 Save money   24/7
 10% off for seniors
High quality   No stress

Commercial Electrician Brisbane
Having a trusted Commercial Electrician in Brisbane can help remove the stress of dealing with electrical issues that can happen in your business day-to-day.
Without electricity it is impossible to run your business. Electrical faults and complications can put the production of your business at stake.
Let Oleada Electrical deal with any electrical issues that you may have. We will provide you with the best service around and we are available 24/7. We can get your company up and running as quickly as possible so that you can deal with the things that are important to you.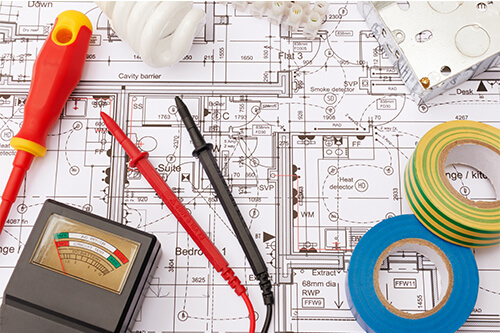 Benefits of having Oleada Electrical Commercial Electrician in Brisbane
There will be no doubt on who to call the next time you need a commercial electrician in Brisbane
Safety is always a top priority and we only use the highest-quality products
Upfront pricing and competitive rates
Highly-trained and knowledgeable electricians
Our final product is always visually pleasing
Fully licensed and insured
Fast and reliable service that you can count on
Our electricians are passionate about what they do and it shows
We will treat your business as if it was our own
Oleada Electrical Provides Services to:
Day cares
Dentists
Doctors
Factories
General office space
High-rise building
New apartment buildings
Maintenance of apartment buildings
Real estate agents – your office and your management properties
Schools
Oleada Electrical Provides Services to:
At Oleada Electrical, our fully-licensed electricians can support all of your commercial electrical business needs. With years of training and experience they have gained the knowledge to take care of any issue that may arise.
Our commercial electrical Brisbane services are always performed to the government regulations and latest industry standards
We take pride in our reputation for customer service and as a strong business we have qualified, knowledgeable electricians who would go the extra mile to provide you with exceptional services.
We provide a full range of commercial electrical services. There isn't a job that is too big or too small. The following are our commercial electrician Brisbane services:
1 phase and 3 phase electrical work
Appliance installations
Data cabling
Electrical switchboard repairs,installs and upgrades
Electrical maintenance
Electrical service upgrades
Fibre Optics
Installing new circuits
IXL installation – bathroom lights and fans
Office renovations – making the area safe for other trades, fit out of new and existing electrical equipment
Replace or install new light switches
Replace or install new power points
Smoke alarm installs, testing and servicing
Testing and fault finding/troubleshooting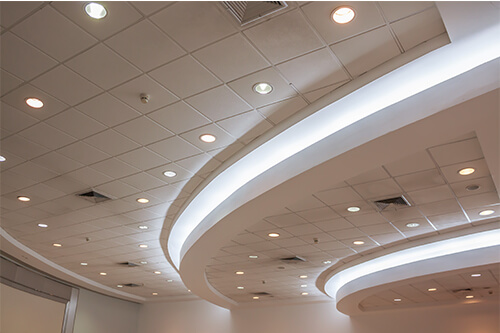 If there is a service that you need that isn't listed give us a call and we will see what we can do to help you.
Your Local Brisbane Commercial Electricians
Being a local commercial electrician in Brisbane gives us the opportunity to work closely with you. We are able to learn your electrical needs so we can get things done quickly when you need us. We will earn your trust and respect so you can feel confident calling us whenever you are having an issue. Don't call in an outside company that will have to learn the ins and out of your business. Call in a commercial electrician Brisbane that is part of your community.
You Can Trust Oleada Electrical For Friendly Service
We focus on making our customers happy and putting the emphasis back on your experience. By hiring Oleada Electrical, you can't go wrong! We will provide you with the best customer service around and will add value every step of the way.
No Electrical Job Too Big, or Too Small
From light replacement to large-scale projects there isn't a job that is too big or too small. Let our highly-trained team do the job right the very first time. Just let us know what you need, and we can get the job done for you.
When we have completed the job, we take away the rubbish too! Don't worry about being left with a mess to clean up. Our electricians always clean up after themselves.
Highly Qualified Electricians
At Oleada Electrical, our electricians are highly qualified and fully certified. They have the knowledge and skills needed to take care of your commercial electrical job professionally and safely.
Outstanding Electrical Work Every Time
Our technicians deliver exceptional quality work on every project they work on. It doesn't matter if it is small or large. We uphold the highest standards and never take shortcuts. Always striving to do our best so that our customers are completely satisfied.
We Offer a Vast Range of Electrical Services
Oleada Electrical can take care of all of your commercial electrical service needs. If you need a commercial electrician in Brisbane that can replace light switches, install new circuits or any other type of service, you can give us a call 24/7.
We work directly with our customers. We want to get to know you and provide you with the service that you are looking for.
There will be no waiting around wasting your time. We always keep our bookings and keep you informed about our process.

Oleada Electrical Have You Covered
So, why should you call us for commercial electrical work? Because, Oleada Electrical is the only commercial electrician in Brisbane that you will need. You can count on us to get to you quickly and get the job done right the first time.
At Oleada Electrical we know that the trade industry has received a bad reputation. We want you to know that we always put our customers first. Your experience will be hassle-free. We take great pride in the way that we treat our customers and the services that we provide. You can count on us to treat you right and never cut corners.
You can trust us to take care of your commercial electrical needs. Book your free consultation with our commercial Electrician in Brisbane now.