Brisbane's Leading Electrician 
Open 24/7 for Emergency Electrical Work
We service the wider Brisbane region and the Gold Coast

 Save money   24/7
 10% off for seniors
High quality   No stress

Hot Water System Repairs Brisbane
We offer 24/7 electric hot water system repairs in Brisbane.
Are you having issues with your existing hot water system or are you in need of a new installation? Call Oleada Electrical today.
Having hot water is a necessity, don't put up with a malfunctioning hot water system. You can call us anytime day or night. We are a 24/7 hot water repair emergency electrician.
Below you can watch our video for a quick guide on how to tell if your hot water system is due for a repair.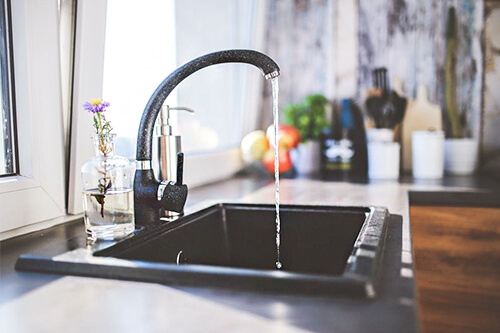 24 Hour Hot Water System Repairs Brisbane Wide
Oleada Electrical repairs all types of hot water systems in Brisbane. Our technicians carry parts to fix all leading brands. They can quickly diagnose your issue and provide you with a solution for a hot water system repair in Brisbane.
If you are experiencing any issues with your hot water system call Oleada Electrical Now.
»  Hot Water Runs Out Quickly
»  Relief valve is discharging large sums of water
»  Breaker keeps tripping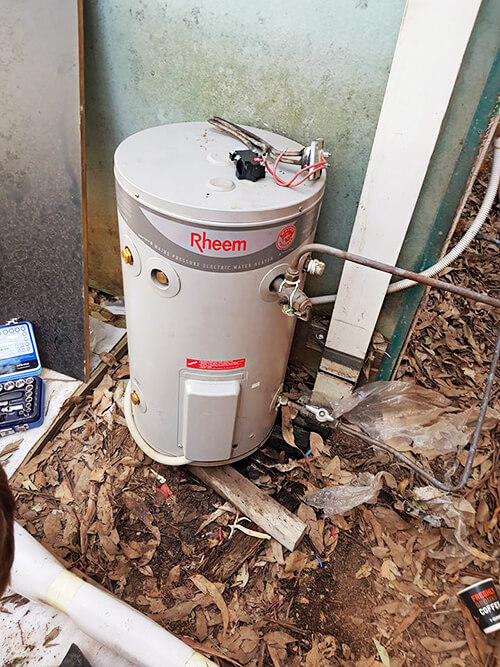 Electric Hot Water Systems
Electric hot water systems use electricity to heat your water and store it until you are ready to use it. It also gives you full mains pressure for all of your hot water needs. These types of systems are usually the cheapest option. They are user-friendly and easy to install.
Hot Water System Installation Brisbane
Hot water systems in Brisbane must be installed correctly to prevent rusting and damage. Our highly-trained and fully licensed electricians can install your system and get you hot water quickly. If your system is installed incorrectly and not compliant with the National Standards, the manufacturer has the right to void the warranty. Many issues can arise from using a non-licensed plumber. They include leaking, low water pressure, mould and mildew growth, bad odours, water contamination, burns and even tank explosions.
How to Choose the Right Hot Water System
Are you looking for a small tank or a large tank? Smaller tanks have a tendency to use electricity constantly. Larger tanks usually run on "off peak 1" or "off peak 2" power. Off peak 2 is slightly more expensive to run since it has an additional boost of power during the day.
At Oleada Electrical our specialists will help you choose the right tank and discuss the hot water system installation cost. Picking a tank can be stressful and confusing. We will talk to you about your needs and present you with all the options that we think will be the best fit for you.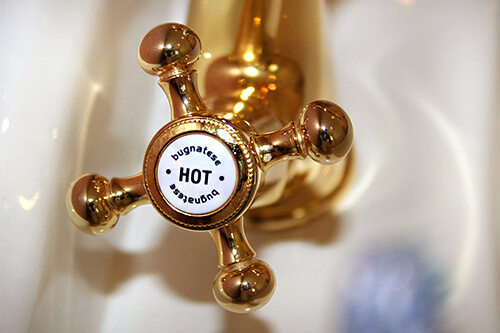 Contact Oleada Electrical Today
Our electricians are licensed and insured. They stay up to date on technical information regarding hot water systems in Brisbane. This ensures that every repair and installation we perform adheres to Australian standards.
If you are in need of a hot water system repair, hot water system replacement in Brisbane or a new installation, give us a call day or night. Oleada Electrical is your local expert in hot water systems in Brisbane.
Frequently Asked Questions
Can you repair a hot water heater?
Yes you can repair a hot water heater. Although it does matter what is wrong. An element can be easily replaced but if the tank has rusted on the inside it will need to be replaced.
How much does it cost to fix a hot water heater?
The price to fix a hot water heater depends on many factors such as: What is wrong, the brand and the size of the hot water heater.
What causes hot water to stop working?
Usually when there is no hot water it is because the heating element has become faulty. Other reasons may be due to high home water pressure, improper settings, or a lack of maintenance
Do you call a plumber to fix a hot water heater?
Well, that depends on the issue. Our qualified electricians can fix most of the problems with a hot water heater on the spot. If you call Oleada Electrical and we cannot fix it our plumber will be able to.
What are the signs your hot water heater is going out?
Inconsistent temperature.

Inconsistent water pressure.

Poor water quality.

Age.

Water takes a long time to heat up.