Brisbane's Leading Electrician 
Open 24/7 for Emergency Electrical Work
We service the wider Brisbane region and the Gold Coast

 Save money   24/7
 10% off for seniors
High quality   No stress

Power Point Installation Brisbane
A lot of older homes are lacking in power points. When they were built, people didn't have the power demands that they do today. This can be inconvenient and dangerous. Oleada Electrical can provide you with power point installation in Brisbane that can make your life easier.
 Power point installation in your home can make a huge difference in the way you live. Only having a minimal number of sockets can be frustrating.
Installing new power points and replacing old single socket power points will make things more convenient and add value to your home.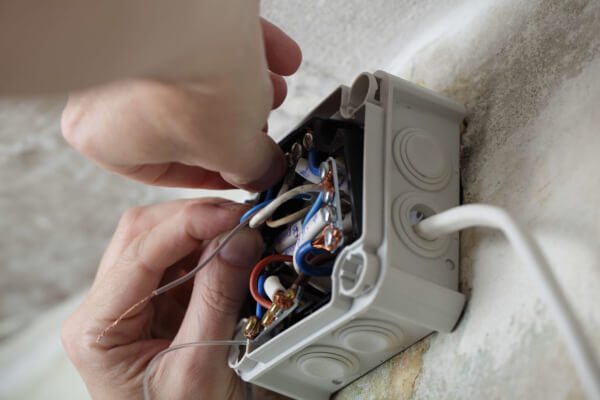 Dangers of Power Point Overload
Power points can only supply a limited amount of power. If you try to draw more electricity than the power point can handle, an overload will occur. When devices and appliances are plugged in they draw electrical current.
The current of all devices running at the same time can exceed the rated load. This will trip the circuit breaker. This, in turn, shuts off the electricity going to the power point.
 Circuit breakers are a safety feature. They can fail to trip. When they do, you can experience a fire or electrical shock. A power point that is overloaded is carrying too much electricity.
This causes the wires to heat up, which can cause a fire. Countless lives and possessions are lost every year due to overloads.
Signs of an Overloaded Power Point
An overloaded power point can produce several symptoms. Watch out for:
Tripping Breaker
When a breaker trips the electrical current will be shut off to the power point. If the breaker trips frequently there is a problem. It could be an overloaded circuit or another electrical issue.
Lights are Dimming
When a power point is overloaded you may notice that your lights dim when other devices or appliances are in use.
Lights are Flickering
If your lights flicker, there is an issue. One issue can be caused by an overloaded power point.
Power Point Cover is Warm
The wires are carrying too much electricity. This causes them to heat up. The heat can make the cover feel warm to the touch.
Buzzing Switches or Outlets
The wires can become loose causing the buzzing sound.
Burning Smell
The smell of burning plastic is a sign that your electrical wires are damaged.
Burnt Outlet or Plug
An outlet and plug can be scorched from the heat caused by the overload.
Electrical Shock
Electrical shock can happen when you touch an appliance, device, switch or socket.
A Loss of Power
When too many items are drawing power, there won't be enough electricity for them to work properly.
You should never overload a power point.
To help prevent overloading:
Only plug in one device or appliance per socket.

Have multi-socket power points installed.

When using appliances such as refrigerators, air conditioners, heaters, microwaves and hot plates, only plug in one appliance per power point. It is recommended that you have high-demand appliances on their own circuit.

Don't turn on a bunch of things at once.

Reduce energy loads by replacing old bulbs with LED bulbs.

Unplug devices when they are not in use. This will also help you save money. Even though the device is off, it is still using a very small amount of electricity.

Contact us for new power point installation in Brisbane.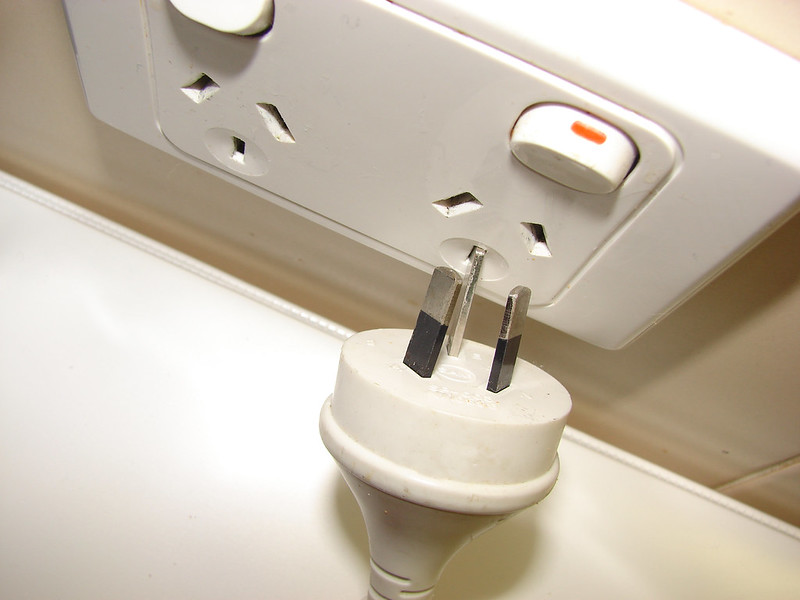 Power Point Electrical Services in Brisbane
Our licensed and insured electricians can help you with all your power point installation Brisbane needs. Many people try to install power points themselves, but this is dangerous.
We do not recommend that you try this yourself. Electricity is dangerous and can lead to fires and electrical shock.
Our Power Point Installation Brisbane Services include:
Ensure your power point will operate safety.

Update wiring, if needed.

We only use the highest-quality parts.

Follow local electrical code guidelines.

Determine the best place to install the power point.

Outdoor power point installation in Brisbane.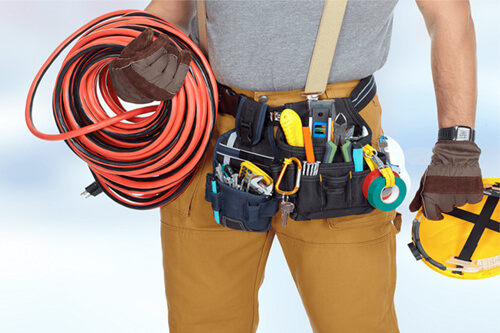 Contact us For Power Point Installation in Brisbane
At Oleada Electrical, we provide a wide range of electrical services including power point installation. Our amazing customer service starts from the very moment you contact us.
 Out electricians are licensed and insured. There isn't a job too big or too small. Whether you need an existing power point replaced or need to install new power points throughout your home, we've got you covered. Call today to book your free consultation for power point installation in Brisbane.