Brisbane's Leading Electrician 
Open 24/7 for Emergency Electrical Work
We service the wider Brisbane region and the Gold Coast

 Save money   24/7
 10% off for seniors
High quality   No stress

Domestic Electrician Brisbane
At Oleada Electrical we are your domestic electrician in Brisbane who strives to provide you with the best customer service and professional work possible.
Whether you are building a new home, upgrading, installing new lights or dealing with an electrical problem we are here to help you. We guarantee our work, and we know that you will be completely satisfied. We will work with you and find the solution that will fix your issue quickly and efficiently. 
Building a home can be fun, yet very stressful. To make sure that everything is done correctly it is important that you know the tradesmen that are working for you. Hiring professional contractors who will treat your job as if it was their own is essential. 
Oleada Electrical are available 24/7 so don't hesitate to give us a call.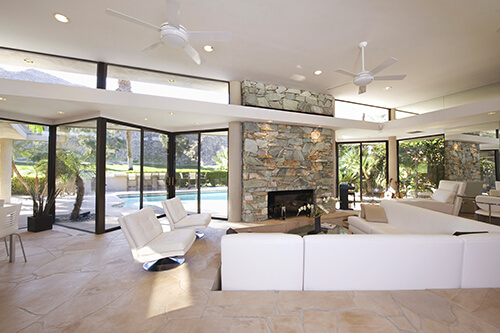 Benefits of our Domestic Electrician Brisbane Services
Highly-trained and knowledgeable electricians
24/7 emergency domestic electrician in Brisbane
Fully licensed and insured
We are passionate about what we do and it shows.
Fast and reliable service that you can count on
Our final product is always visually pleasing 
We will treat your home as if it were our own
We will make you our #1 priority
We will be upfront about our competitive prices
We practice safety and only use the highest-quality products
You will know who to call the next time you need a domestic electrician in Brisbane
  When You Use our Domestic Electrical Services in Brisbane You Can Expect
Oleada Electrical is the best domestic electrician in Brisbane. You can count on us to take care of all of your residential electrical service needs. We focus on providing our amazing customers with the best customer service possible, which is something that trades don't usually focus on. 
We provide a full range of domestic electrical services. There isn't a job that is too big or too small. We can take care of any job that you have. The following are the domestic electrician services in Brisbane that we provide:
1 phase and 3 phase electrical work

24 hour emergency electrical work

Home renovations

IXL installation – bathroom lights and fans

Kitchen appliance installation

Light installation, including recessed

Light switch installation and replacement

New circuit installation

Power point installation and replacement

Real estate property management electrical contracts

Testing and troubleshooting

TV aerial point installation

If there is a service that you need and you don't see it listed, give us a call and we will see what we can do to help you. 
When we have completed the job, you don't even have to worry about the mess. We always clean up after ourselves and remove any rubbish or old materials.
We're Your Local Domestic Electrician Brisbane
We've had the pleasure of working with our neighbours. We love getting to know our customers and want to earn your trust and respect. Don't call in an outside company. Call someone in your community that you know you can count on.
Friendly Electrical Service You Can Trust
We put a lot of focus on making our customers happy. You should not have to fret over having electrical work done in your home. We will provide you with the best customer service around. 
No Electrical Job Is Too Big, Or Too Small
There isn't a job too big or too small. Just let us know what you need, and we can get the job done for you.
Have a hassle-free experience, we will never leave a mess for you to clean up. We always remove all of the rubbish and old parts.
We Provide Exceptional Quality Electrical Work
When we are working in your home, we always treat it as if it was our own. We use high-quality parts and never take shortcuts.
Always delivering above and beyond so that our customers are completely satisfied.
We wouldn't want someone coming into our home and providing us with subpar service, so why should we do that to our customers?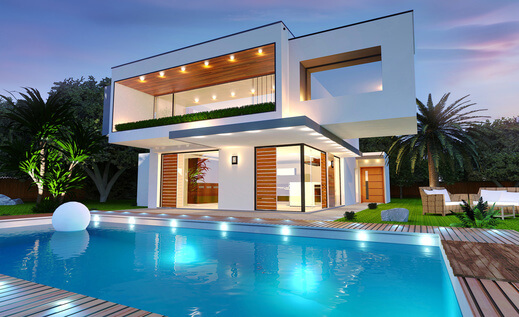 Our Electricians are Highly-Qualified and Licenced in QLD
At Oleada Electrical, our fully licensed and insured electricians have the knowledge and skills needed to take care of your job professionally and safely. With years of training and experience, they can handle every aspect of domestic electrical services.
We Provide a Full Range of Residential Electrical Services
We can take care of all of your domestic electrical service needs. If you are in need of a domestic electrician in Brisbane that can install lights, upgrade your switchboard or run new wires, give us a call. Whatever you need installed or repaired we can take care of it for you.
Oleada Electrical is Just Like You
When dealing with a company, you want to deal with someone that you can talk to that can answer your questions. We will talk to you directly, and we make all of our own appointments. Using a middleman or computer take care of work for us is not how we operate. We always offer friendly service. Be treated the way that you want to be treated.
We always make our bookings. We know how important your time is and we don't want you to sit around waiting on us.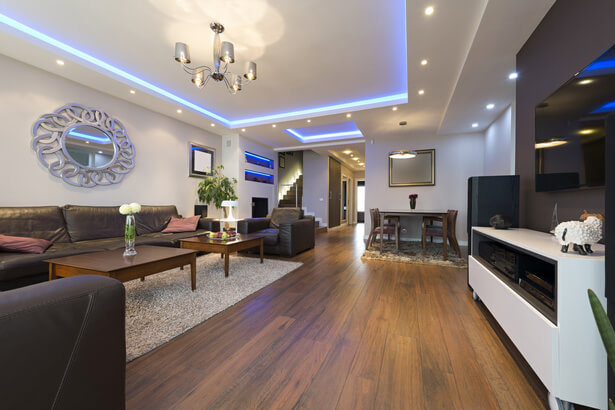 Oleada Electrical –  Your One Stop Shop
At Oleada Electrical we put our customers first. We want to provide you with an easy stress-free experience. We pride ourselves on the way we treat our customers and the electrical work we provide. Our electricians are always professional and never cut corners. You can put your trust in Oleada Electrical. 
So, why should you call us? Because Oleada Electrical is the only domestic electrician in Brisbane that you will need for all of your residential electrical services. We are the leading Domestic Electrician in Brisbane and we will get your job done right, Call Oleada Electrical Now.