Brisbane's Leading Electrician 
Open 24/7 for Emergency Electrical Work
We service the wider Brisbane region and the Gold Coast

 Save money   24/7
 10% off for seniors
High quality   No stress

LED and Light Installations Brisbane
Are you in need of light installation in Brisbane? Oleada Electrical is your company of choice with a wide range of services on offer for our customers. We have a team of professionals with vast experience in offering LED lighting in Brisbane.
Lighting in any residential or commercial property is worth serious thought. The type of lights, colour, style, performance and position are only a few of the decisions that need to be made when having lighting installed.
We value our customers and that is demonstrated by the quality of service we offer to our clients. Oleada Electrical undertakes all our projects with much seriousness regardless of the size.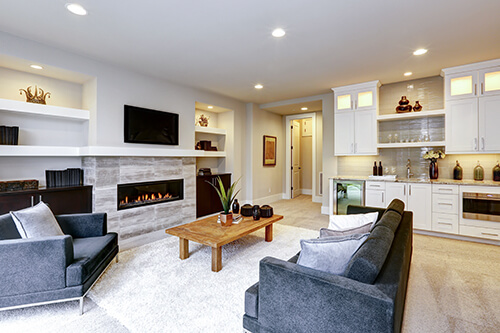 LED and Lighting Installations Brisbane
With regards to offering LED lighting in Brisbane, Oleada Electrical is your best bet. We are based in Brisbane and carry out electrical services all over the Brisbane area.
Through our years of experience in offering LED lighting in Brisbane, we have come to understand our customers better. We recognise their needs and tailor our service to meet their demands.
We offer the following services in relation to LED lighting in Brisbane:
Installation of new lights in your home or commercial space.
Repair or replace faulty lights.
Installing downlights and replacing downlights
Recessed lighting installation
Assistance in changing bulbs in homes and offices.
Replace halogen lights with LED lights and vice versa, we can also make them dimmable.
Installation of both indoor and outdoor lighting.
We can help you determine the best position for your lighting.
Advice on what lighting will work best in the area you have.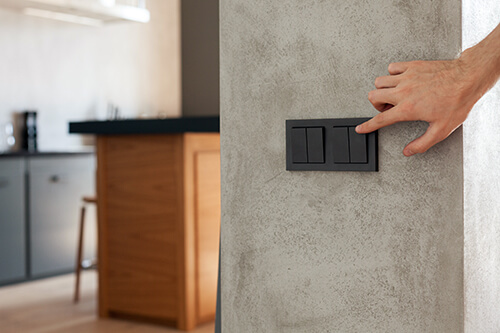 Why Choose Us For Your Light Installation?
Many people struggle when it comes to the question of who to contact for LED Lighting in Brisbane. After all, there are many options and it can all get quite confusing. This is due to the high and ever-increasing number of companies and individuals offering LED Lighting in Brisbane.
So why choose Oleada Electrical for your light installation service? We want to make the whole experience of light installation easy for you, providing you with quality and timely service that you can trust.
Below are a few reasons why we think you should call us for your light installation job;
We will provide you with a free full consultation regarding your light installation process and a free quote
With over a decade in offering LED lighting in Brisbane, we have amassed a great deal of knowledge and skills that have enabled us to provide quality service to our customers.
Our electricians are all well-trained and professional. They handle all projects with professionalism.
We understand the importance of time and always ensure that we complete our work in the agreed time.
Our services are competitively priced to ensure our customers get value for their money, without compromising on quality work and customer service.
After completing our services of light installation in Brisbane, we clean up any mess made and ensure we don't leave any rubbish behind. We leave your home or office as tidy as we found it, so that you don't have the stress of cleaning after the job is complete.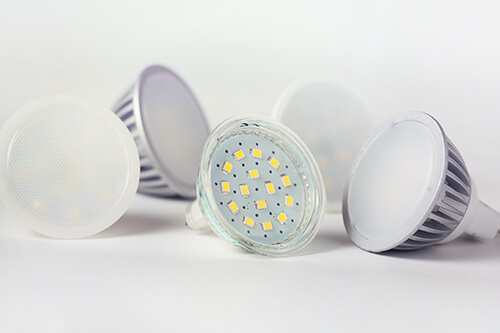 Different Types Of Lighting To Consider
There are many different types of lights that we use for our light installation in Brisbane. It is important to note that different types of lights have different performances and uses.
Therefore, using the right kind of light is paramount and ensures that you have the right light for the right purpose.
Below are some of the lights we use for LED Lighting in Brisbane;
LED spotlights – These types of lights are very bright and usually used to brighten up the exterior of your home to increase visibility and security.
LED outdoor lights – As the name suggests, this type of lighting is used for outdoor purposes, including visibility improvement as well as aesthetics. The proper outdoor lighting can completely change the ambience of your home. Lighting can be used to light up pathways, spotlight vegetation and fountains, create areas to relax, line your driveway, create drama and provide security.
LED decorative lighting – These include chandeliers, pendants and wall lights. They are normally the main piece in the room used for décor. These may need additional lighting around it such as downlights to provide different lighting solutions for each situation. They can make a statement.
LED downlights and dimmable downlights – Used for the main lighting in any room. Downlights are a great way to light up your home in a streamlined and simple design. They are paired perfectly with pendants or wall lights, being the statement pieces.
LED pendant lights – These are used for design purposes and give your room a stylish touch. They come in different styles, and are very popular over kitchen islands, dining room tables, and can even be found in bathrooms and bedrooms. They can make a large statement and are hugely versatile. They are able to look stunning clustered together or are compelling on their own.
LED wall lights – They come in a large variety and can be used for decorative purposes as well as home lighting. They are stylish and practical, and can commonly be found in stairways and hallways.
LED oyster lights – These types of lights are also known as ceiling lights. They are surface mount or flush mount. They are used to provide ambient light in all directions. They are practical and affordable.
LED Motion sensors – These types of lights are specifically made to sense motion and are typically used for security purposes outdoors.
How To Choose Your Lighting
The type of light that you choose will depend on a few different factors including:
The Style Of Your Home or Office
Most lights are chosen based on their appearance. With lights coming in all shapes, sizes and designs, you will need to consider the style of your home or office before deciding on the type of light that you wish to install.
Function
Do you want your light to brighten up your kitchen as much as possible? Or perhaps you want to create mood lighting in your living area or a combination of both in your dining room. This will determine what type of light combination you decide to install, where the lights will be positioned, the colour of the globes and whether they will be dimmable or not.
Indoor or Outdoor
The type of light you choose will always be dependent on whether it is an indoor or outdoor light.
Budget
Purchasing lights can become quite pricey, depending on the style and quality that you have chosen. For instance, you can buy some great decorative pendant lights for your kitchen bench for as little as $30 each. Or you can opt for a marvellous chandelier for over your dining room table which can set you back thousands of dollars. It is best to shop around first to determine the cost of the type of lighting you prefer before making any decisions.
Why Choose LED Lighting – The Energy Efficient Lighting
There are many types of lighting choices for your home. From LED lighting, home lighting to outdoor lighting, we can install it all. Lighting isn't only used in the home it is also used to add to the outside atmosphere of your home.
LED lighting is safer, more efficient and can save you money in the long run. Almost any light is now available in LED. 
To learn more about energy efficient lighting read this article published by the Queensland Government.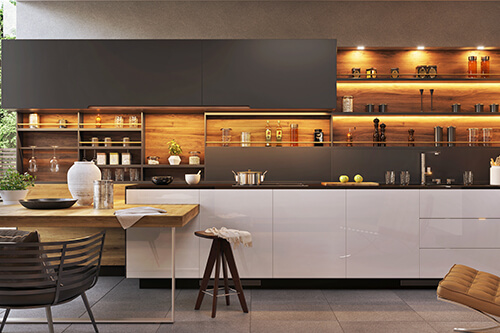 We Specialise in All Aspects of LED Lighting in Brisbane
Oleada Electrical offers complete LED lighting Brisbane solutions for your home or business. We will work with you and offer advice from design, installation, repairs and upgrades. We can find a solution to any lighting situation. We offer the following services:
All aspects of home lighting
Installation of light fittings
LED downlight replacement
New installations and upgrades
Outdoor and indoor lighting
Updating Your Brisbane Home's Lighting
At Oleada Electrical, we have dedicated ourselves to offering the best service of LED lighting in Brisbane. We understand that our customers' needs for lighting systems are wide and diverse. We can assure you of a prompt response, quality work and utmost satisfaction.
That is why we offer different types of LED lighting in the Brisbane area. Be it light for increasing visibility, enhancing security or for decorative purposes, we have got you covered.
Our years of experience in the industry has enabled us to get a better understanding of our customers. If you are interested in installing, upgrading or replacing LED lighting in Brisbane give us a call today (07) 3186 9781 for a free consultation and quote.