Brisbane's Leading Electrician 
Open 24/7 for Emergency Electrical Work
We service the wider Brisbane region and the Gold Coast

 Save money   24/7
 10% off for seniors
High quality   No stress

Switchboard Upgrade and Repairs Brisbane
Old switchboards can be dangerous and pose a high risk of electrical fires and shock. If you are in the Brisbane area and have an old switchboard that is out of date you will want to consider having a switchboard upgrade in Brisbane performed.
Fuses keep blowing
Lights that flicker
Overcrowding
Loose connections
Absence of a safety switch
Short circuits
Rewired fuses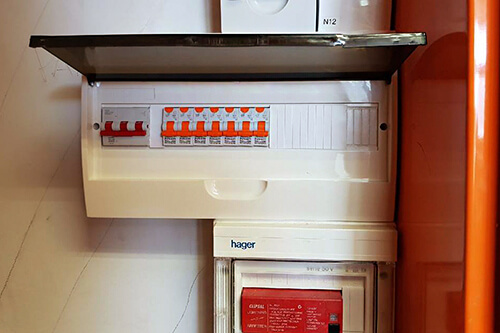 Do you need a New Electric Switchboard?
Old electric switchboards can be very frustrating to deal with. They can constantly blow fuses and be a hassle to deal with. If your switchboard is old you will want to think highly about having a switchboard upgrade in Brisbane performed.
Upgrading your switchboard will help to protect your home as well as your family. Improving the supply removes the dangers that come along with a faulty board. At Oleada Electrical, we can provide you with a switchboard upgrade in Brisbane.
It might not be something that you really think about, but your switchboard can wear out over time. They do not last forever. If you notice any of the following signs you need a switchboard upgrade in Brisbane:
Fuses keep blowing
Lights that flicker
Overcrowding of fuses and circuit breakers
Loose connections
Absence of a safety switch or RCD (what is an RCD?)
Short circuits
Rewired fuses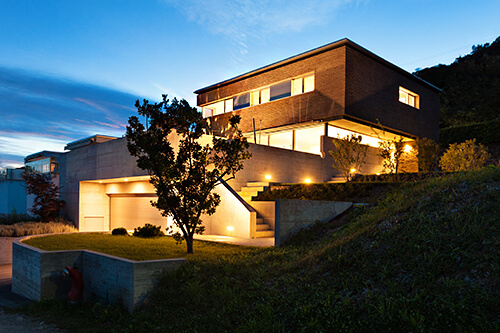 These issues can be dangerous and lead to major issues. Save yourself the headache of dealing with electrical issues and a possible house fire by practising preventative measures. Have your switchboard upgraded so that you can protect your family and your property.
Dangers of an Outdated Switchboard
In older homes and buildings we often come across old fuse type switchboards. These types of switchboards can be unsafe, and they pose a higher risk of electrical shock and fires. New switchboards are equipped with mandatory safety switches.
Switchboards are a necessity and are the centre of your home's power needs. They need to be working properly. A faulty switchboard can cause you to be electrocuted. There is also a chance that it can catch on fire and send flames up through the wall of your home.
Many older boards also contain asbestos. Asbestos is a known carcinogen that has to be removed by a professional. Our qualified electricians know how to properly remove and dispose of this harmful substance.
Oleada Electrical is based in Brisbane and service homeowners and commercial business owners who are in need of a switchboard upgrade.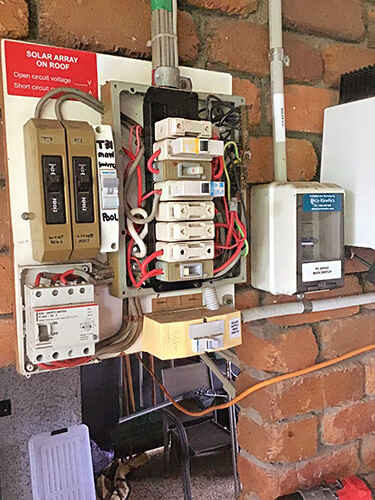 What is an RCD / Safety Switch?
An RCD is the device that protects you against electrical fire and shock. They can protect you from electrocution by immediately cutting off the power source. It also protects the integrity of the cables.
An RCD monitors the electricity that is flowing through household circuits. If an RCD detects electricity flowing down an unplanned path, it cuts the power instantly. This safety precaution significantly decreases the threat of death or severe injury from an electrical mishap.
Energy Demands Putting Strains on Electrical Switchboards
When many older homes and businesses were built, the switchboards were not designed to handle the high energy demands of today. It has come to a point in time where electricity is taken for granted. But if you have an old switchboard there is a good chance that your system will not be able to handle your demands.
We have become completely reliant on electricity. We need it to charge our phones, run our appliances, heat our water and charge our cars. Older boards can no longer handle our daily needs. To take care of this issue you will need to have a switchboard upgrade in Brisbane.
24/7 Emergency Switchboard Repairs Throughout Brisbane
Electric Switch Board Upgrade Cost
The cost of domestic switchboard installations and switchboard upgrades in Brisbane can vary. Their price is determined by several different factors, such as:
Number of circuits
Number of circuits that need RCD protection
Does service need to be disconnected?
Does the meter need to be disconnected?
Will the panel need to be replaced?
Is it a 1 phase or 3 phase?
Protect Your Home by Updating Your Electrical Switchboard
Your switchboard needs to be working properly to provide your home with its electricity needs. If the switchboard has an issue your appliances will not be receiving the power that they need to operate. A switchboard upgrade in Brisbane can get your board up to date.
Protect your home and family by upgrading your switchboard. Our fully insured and licensed electricians can provide you with the service that will make your home a safer place to be.
Is your switchboard outdated or giving you issues? If so, it needs to be upgraded. Call now to book in for a free consultation with Oleanda Electrical for your switchboard upgrade in Brisbane.