Brisbane's Leading Electrician 
Open 24/7 for Emergency Electrical Work
We service the wider Brisbane region and the Gold Coast

 Save money   24/7
 10% off for seniors
High quality   No stress

Electrician Ashgrove Qld 4060
Are you looking for ways to improve the safety of your home or business? At Oleada Electrical, our Ashgrove electricians can help. There are many things that we can do. 
From TV wall mounting, fire alarm installation, switchboard upgrades to electrical safety inspections. Oleada Electrical can complete all of your electrical jobs efficiently, to a high quality and affordable.
We are available 24/7 so call today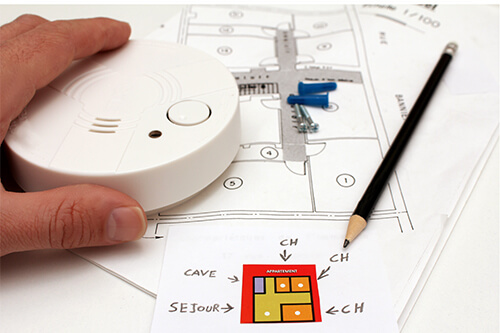 Benefits of Hiring Oleada Electrical
Electrical work is dangerous and should only be performed by a professional. It isn't something that you should try to handle yourself. If the work isn't done right it can lead to electrical shock, fire and death.
Don't hire just any Ashgrove electrician. Hire a company that takes pride in what they do.
Our electricians are licensed, insured and always perform their job professionally and safely. We never cut corners and only use the highest-quality parts.
Provide stress-free solutions
No job too big, or too small
We will discuss fees with you upfront
Electricity is our passion
Use the highest-quality products
Exceptional quality work every time
Friendly service you can trust
Our electricians are licensed and insured
We offer a full range of services
Emergency electrician in Ashgrove
We treat your home like it is ours
Electrical Services We Provide:

TV Wall Mounting in Ashgrove
Having your flat screen TV mounted on the wall can save you space and make your home safer.
Large TVs take up a lot of room, and they can easily tip. A professional wall mounted TV looks sleek. They can be mounted to swivel so that you can watch them from several different angles.
Benefits of TV Wall Mounting
Saves space

Increases safety

Aesthetically pleasing

Reduces glare
Why you should hire a professional:
Quick and easy installation

We have the proper tools

There won't be any unnecessary damage

We can hide the wires

It will be done right

We will find the perfect spot

It will be straight

It won't fall

You won't have to worry about electrical shock

You won't have to find someone to help you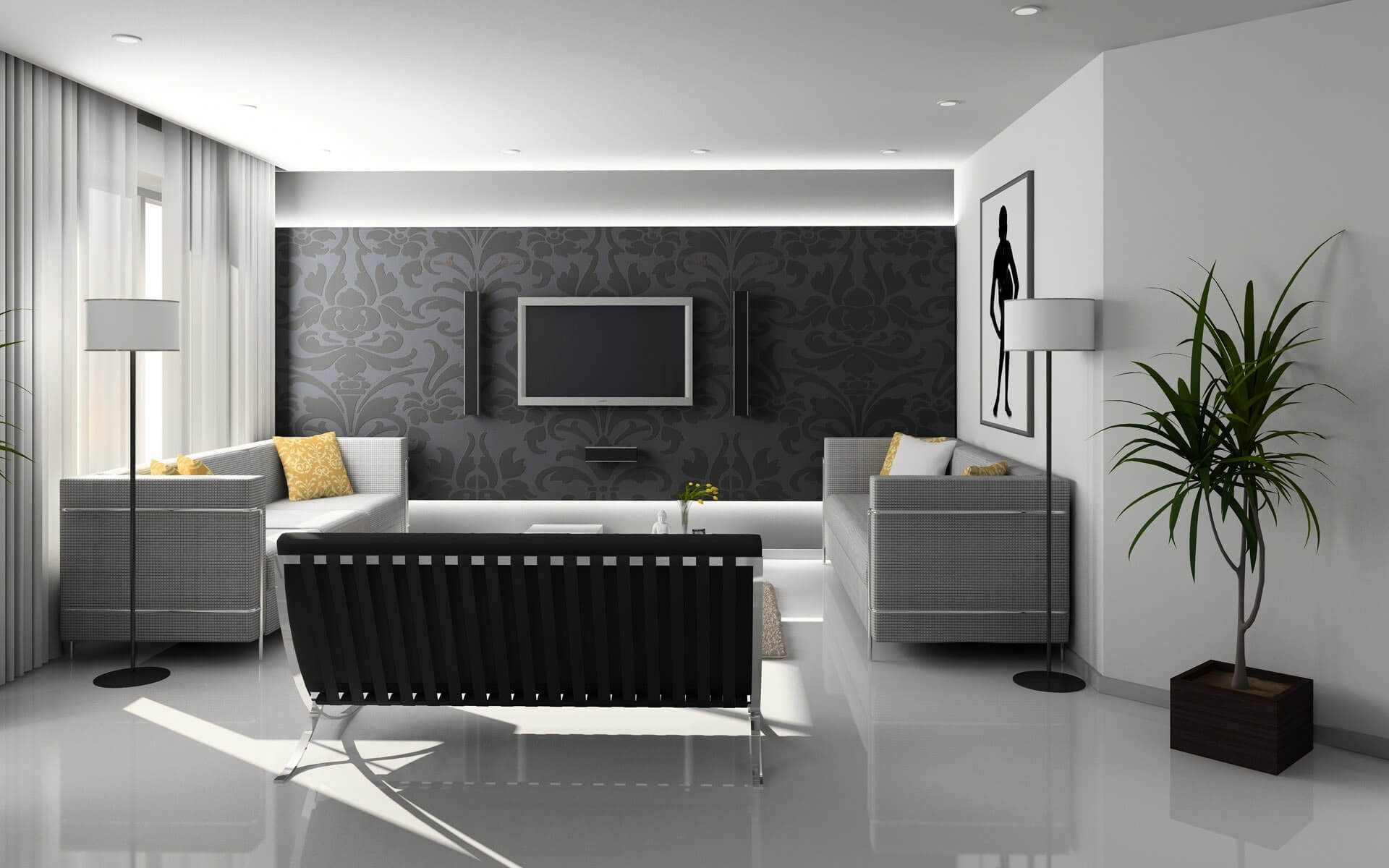 Brisbane Smoke alarm installation
Smoke alarms are crucial for protection. They are designed for early detection of a fire.
At Oleada Electrical, our electricians understand the new legislation changes. They will work with you to provide a personalised smoke alarm solution that will meet code.
Having a smoke alarm system isn't enough to provide a safe environment. The system has to work. Components will wear out over time. That's why regular maintenance is critical.
Our skilled technicians provide maintenance and inspections at an affordable price.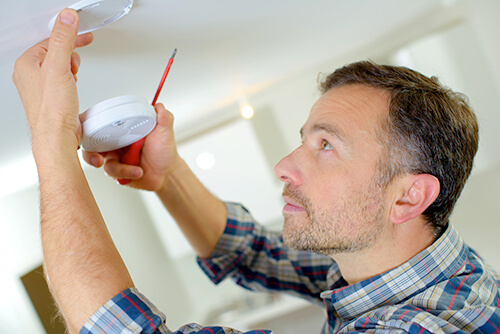 You Can Count on Us for All of Your Electrical Needs
There isn't a job too big or too small. Our expert electricians have the skills and knowledge needed to take care of any job that you have.
We provide:
Real-estate property management electrical contracts
IXL installation – bathroom lights and fans
Commercial wiring and rewiring
Power point installation and replacement
Light switch installation and replacement
Testing and troubleshooting
Kitchen appliance installation
Fault finding and troubleshooting
1 phase and 3 phase electrical work
24-hour Emergency Electrician in Ashgrove
Hot water system installation
Electrical service upgrades
TV aerial point installation
 Air Conditioning Installation in Ashgrove
If you are considering air conditioning installation in Ashgrove, call a professional. Air conditioning is not only a luxury, it is often a necessity. At Oleada Electrical, our technicians know exactly what you need. You can rest assured knowing that the job will be done right.
Air conditioning installation has many benefits:
Improves Air Quality

Helps with Home Security

Reduces Arguments

They Can Save Lives

Protects Property from Damage

Keeps Pests Out

A Better Night's Sleep

Improves the Way You Feel

Reduces Overheating of Electronics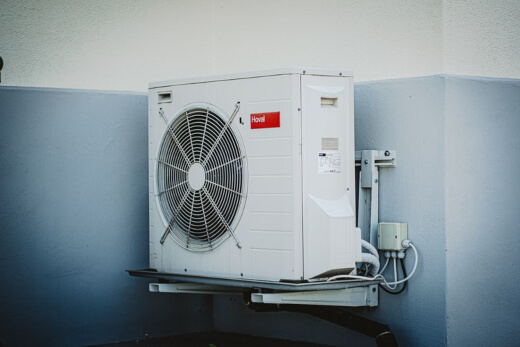 Once your air conditioner is installed, it will need to be serviced yearly to keep it functioning properly. Only a professional service technician should handle this job.
Our air conditioning Ashgrove technicians will:
Check the thermostat to make sure it is accurate.

Clean and tighten connections.

Grease components and inspect belts.

Inspect terminals.

Look for any air leaks.

Make sure the refrigerant level is correct.

Split system air conditioner installation requires both indoor and outdoor unit inspections.

Will check for refrigerant leaks.
Ceiling Fan Services In Ashgrove
Ceiling fan installation is a great way to increase the comfort in your home or office. They can be used indoors as well as outdoors. We offer great quality and affordable ceiling fan installation in Ashgrove.
The ceiling fan that you choose will depend on your specific needs. Fans are available in many different styles and sizes.
Types of ceiling fans we install:
Standard Ceiling Fans
This is the most common type of ceiling fan. It often has a light and four blades. It can be found in most residential homes.  
Remote-controlled Ceiling Fans
New fans often have a remote control option. This option gives you the ability to change the fan's speed, blade rotation, and lighting. Depending on the remote, it may be configured to control one fan or multiple fans.
Industrial Ceiling Fans
Industrial and commercial establishments require stronger, more powerful fans. These ceiling fans vary in size and can have anywhere from 4 to 10 blades.
Our ceiling fan services in Ashgrove:
Run tests on non-functioning ceiling fans to determine where the problem lies.

Replace faulty ceiling fans.

Install new ceiling fans.

After the job has been completed will perform a clean-up process and remove all rubbish that is left. We always leave your home or office tidy.
You Deserve the Best Ashgrove Electrician
When it comes to your home and your family, only hire the best. Sub-par electricians can offer lower prices because they cut corners and perform sloppy work. This practice is dangerous and can lead to damage and fires. Our licensed electricians never put you in danger by providing sub-standard work.
At Oleada Electrical, we are certain that you will be pleased with our service. We take great pride in being reliable and trustworthy. Our work is of high quality, we are efficient and we even offer a 100% lifetime guarantee.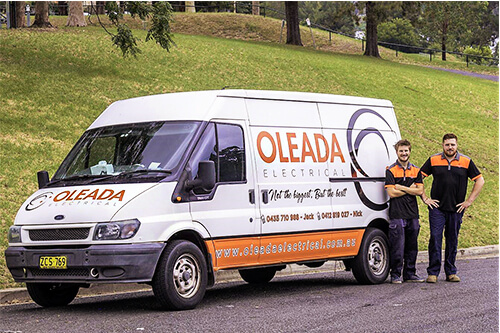 Book Your Free Electrical Consultation In in Ashgrove
When you hire
Oleada Electrical
to perform your work, you will get the best service around. We offer affordable prices and can address any electric service needs. Call us today to
book your free consultation
. If you are looking to improve the safety of our home,
call
the best electricians in Ashgrove, Qld 4060.