Brisbane's Leading Electrician 
Open 24/7 for Emergency Electrical Work
We service the wider Brisbane region and the Gold Coast

 Save money   24/7
 10% off for seniors
High quality   No stress

Electrician Balmoral Brisbane 4171
Whether you are experiencing an electrical emergency or need to upgrade your switchboard, we can help.
Hiring a professional electrician in Balmoral is critical for proper electrical wiring and safety.
At Oleada Electrical, our licensed and insured Brisbane electricians will safely complete all of your home electrical tasks and find and fix existing faults.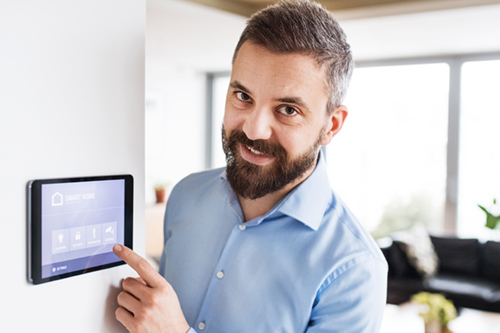 24 Hour Emergency Balmoral Electrician
If you ever experienced an electrical emergency, you know it's hard to find a trustworthy electrician. It can be difficult finding someone to help you that is licensed, insured and available 24/7. 
At Oleada Electrical, we have an electrician in Balmoral available 24 hours a day 7 days a week. Whether you have a damaged light switch or a complete power outage, fixing your problem is our #1 priority. 
We provide service for: 
Broken power switches

Damaged light switches

Exposed cables or live wires

Fallen ceiling fan

Fallen lights

Fridge not working

Lights are out

Power loss
If you have any other type of electrical emergency, give us a call. We will work with you to see what we can do to help.
Benefits of Hiring Oleada Electrical
When you hire Oleada Electrical you can rest assured that you will get the best service around. We take pride in offering affordable prices and providing top-notch service.
 Benefits you will receive:
Friendly Service You Can Trust
No Job Too Big, or Too Small
Exceptional Quality Work Every Time
We Offer a Full Range of Services
We will discuss fees with you upfront
Our electricians are licensed and insured
Emergency Electrician Balmoral
Electricity is our passion
We treat your home like it is ours
Use the highest-quality products
Provide stress-free solutions
Electrical Services We Provide:

Our Balmoral Electrical Services
Our Balmoral electricians offer a wide range of electrical services to residential and commercial customers. If the service you need isn't listed below, call us to discuss your options.
Smoke Alarm Installation in Balmoral
We offer the following services in relation to Smoke Alarms:
Queensland legislation changes have made smoke alarm installation mandatory. This legislation is for your safety and the safety of your family.
All new properties and substantially renovated residences must have an interconnected, photoelectric smoke alarm system installed. Our electricians understand the legislative changes and they can install a system that meets code.
Smoke alarms provide a safe environment when working correctly. But they can fail and need to be serviced. Regular maintenance must be performed.
Our licensed electricians can provide inspections and maintenance at an affordable price.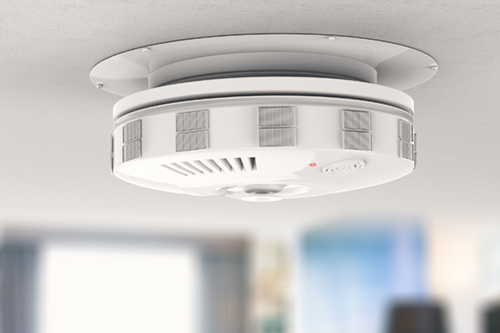 Balmoral Switchboard Upgrades
Do you have an outdated switchboard in your home? Old switchboards can be a safety hazard. They were not designed to handle the electricity demands of today. They will constantly blow fuses.
Performing a switchboard upgrade will remove possible electrical dangers. A faulty board can lead to electrical shock, fires and even death. At Oleada Electrical, we provide professional switchboard upgrades in Balmoral.
Switchboards do not last forever. If you experience any of the following problems, you need to have upgrades to your electrical board.
Absence of a safety switch

Fuses keep blowing

Lights that flicker

Loose connections

Overcrowding

Rewired fuses

Short circuits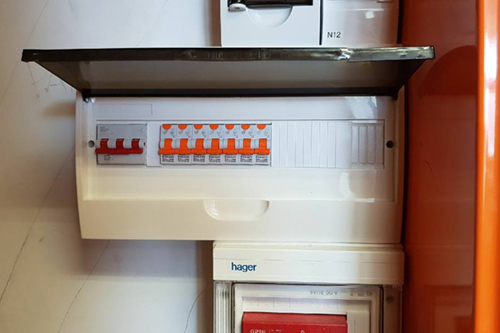 Who Is Oleada Electrical?
Oleada Electrical is your local electrical contractor.
We founded the company because we wanted to make a change in the electrical trade service space. Being a part of the industry we knew that it had a bad reputation. We wanted to make a difference and provide customers with great customer service along with top-notch service.
We were positive that we could make our customers happy, and we have succeeded in doing so.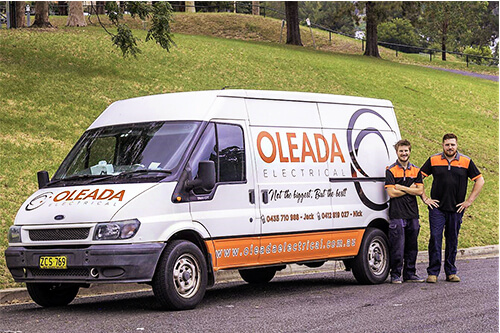 Book Your Free Electrical Consultation In Balmoral Today
Electricity isn't something to be taken for granted. It is dangerous and should only be handled by a licensed professional.
When you have a job that needs to be done, call in the experts at Oleada Electrical. When you hire us, your job will get done right the first time. 
Call Oleada Electrical today to book your free consultation. We are waiting for your call. Don't look any further for an electrician in Balmoral, Qld 4171.