Regardless of which commercial sector your business operates in, there is an all-round reliance on electrical systems which makes commercial electrical maintenance essential. Chances are, at some point, you'll require electrical maintenance on some aspect of your business.
Looking for electrical building services? Here's some advice to get you started.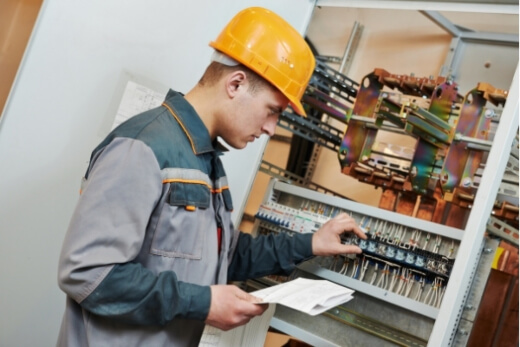 Now, more than ever, businesses are absolutely reliant on high-quality electrical systems to help their business run. However, the issue arises that sometimes systems fail, and you'll need to seek out commercial electrical contractors to help you minimize downtime and get your electrical systems back on track. 
We have a far greater reliance on technology and electrical systems throughout most commercial sectors, and when one of these systems fails, it can significantly disrupt your business. 
Commercial electrical work is incredibly complex and covers a wide range of aspects. When seeking out a contractor, it's so important to choose the right one.
What is Commercial Electrical Maintenance Work?
Electrical maintenance work covers a variety of aspects, including testing, maintaining, repairing and replacing electrical elements. Commercial electrical maintenance looks at testing, maintaining and repairing electrical systems within the workplace, as well as building and apartment maintenance. 
Electrical maintenance work should always be carried out by an experienced professional who understands the field as well as national code and local regulations. 
What Do Commercial Electricians Do?
Commercial electrical contractors cover a variety of jobs, and they will be specific to the requirements or issues within one particular commercial space. 
Commercial electrical contractors can assist with repair and maintenance of:
Kitchen Appliances (including stoves and fridges)
Identifying Faults or Electrical Hazards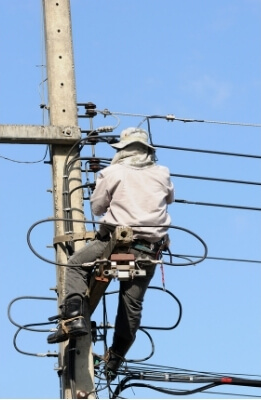 Why is Commercial Electrical Maintenance Important?
In general, commercial electrical contractors shouldn't only be contacted when an issue arises. Electrical maintenance should be carried out regularly for a variety of reasons: 
1. It Keeps your Equipment Reliable. Well-maintained machines, appliances and outlets ensure that your equipment stays in perfect working conditions and prevents safety mishaps.
2. It Keeps Properties Safe. Electrical issues can quickly lead to safety hazards, and it's vital to provide a safe environment for employees, clients or tenants.
3. It Can Save You Money. Smaller, unnoticeable issues can turn into a cost-heavy problem if not repaired. During regular maintenance, professionals will test all your systems to check for faults or issues and fix them.
4. Prevents Disruptions. Nothing is more costly than business downtime. Regular maintenance will ensure your business can run like a well-oiled machine.
5. It Can Reduce Energy Bills. Faulty appliances or systems can drain additional power without you noticing. Smooth running systems are more efficient and can save you money every month.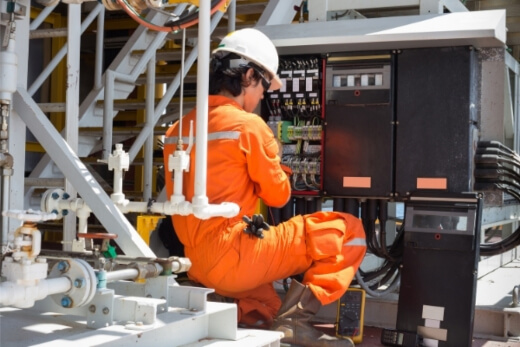 Tips for Choosing the Right Commercial Electrical Contractors
Needing assistance with commercial property maintenance in Brisbane? Make sure you choose the right contractor to fit your needs. 
When choosing a contractor, you'll want to consider:
Their Customer Service. Are they offering end-to-end support? Is your potential contractor informative, helpful and insightful specific to your issue?
Safety Standard Compliance. Does your potential contractor provide clear safety compliance communications?
Commercial Experience. Can your potential contractor provide proof of experience through references and reviews?
Credentials. Can your potential contractor verify that they are licensed and insured to conduct their services? 
Call Us For Your Commercial Electrical Maintenance
For electrical services in buildings and commercial spaces in Brisbane, contact Oleada Electrical. Our team of licensed, experienced commercial experts can assist with a wide range of commercial electrical issues, and we'll be available 24-hours a day in the case of an electrical emergency. 
When it comes to leading commercial electrical maintenance, you'll want to trust the experts. 
Book Your Commercial Electrical Maintenance Today
✔ Prompt Local Service    ✔ High Quality Workmanship    ✔ Excellent Value