Brisbane's Leading Electrician 
Open 24/7 for Emergency Electrical Work
We service the wider Brisbane region and the Gold Coast

 Save money   24/7
 10% off for seniors
High quality   No stress

Electrician Aspley 4034 QLD
Have you been searching for an electrician in
Aspley
that you can trust? A trustworthy Aspley electrician that can provide you with exceptional electrical services can be hard to find.
So what has you searching for electrical contractors in your area? Do you need a 24 hour emergency electrician "near me" or are you in need of electrical repair? Oleada Electrical can help you with all of your electrical needs.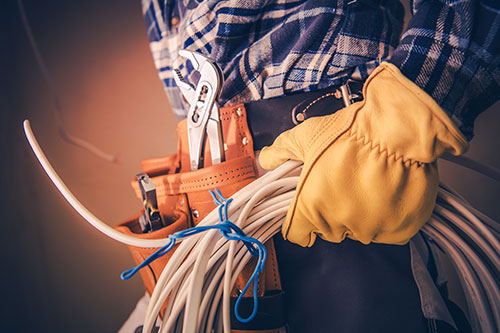 Benefits of Hiring Oleada Electrical
When hiring Oleada Electrical for your electrical service, you can be confident knowing that you will get the best service around. Oleada Electrical offer affordable prices and provide all electrical service needs you may have.
We will discuss fees with you upfront
We are nearby and have rapid response
Our certified electricians are licensed and insured
We treat your home like our own
On Call 24/7 Emergency Electrician in Aspley
We accept Zip Pay and other payment methods
Electrical Services We Provide:
Residential and Commercial Services
If you require rewiring, routine maintenance or smoke alarm installation, our electricians in Aspley are here to help you. Our master electricians are licensed and fully insured and will always provide the best electrical service around.
Electricity isn't something that you should take for granted. Don't try to fix the issue yourself or call in a subpar company. We'll fix your electrical faults quickly and at a reasonable price. Hire a professional who has the expertise to get the job done right the first time at Oleada Electrical.
At Oleada Electrical, our Aspley electricians service domestic and commercial properties.
Our services include:
Commercial wiring and rewiring
Electrical safety inspections
Electrical service upgrades
Fault finding and troubleshooting
IXL installation – bathroom lights and fans
Kitchen appliance installation
Lighting, including recessed
Light switch installation and replacement
Power point installation and replacement
Real Estate property management electrical contracts
Testing and troubleshooting
TV aerial point installation
LED Lighting Installation
We offer the following services in relation to LED lighting:
Installation of new lights in your home or commercial space
Repair or replace faulty lights.
Installing downlights and replacing downlights
Recessed lighting installation
Assistance in changing light bulbs in your home or offices.
Replace halogen lights with LED lights, we can also make them dimmable.
Installation of both indoor and outdoor lighting.
We can help you determine the best position for your lighting.
Advice on what lighting will work best in the area you have.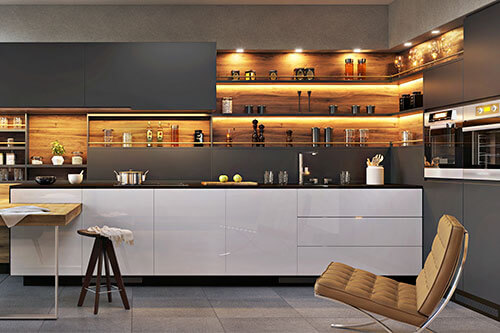 Ceiling fans
are a cost-effective way to keep cool. They can be installed indoors as well as outdoors, if you have the correct structure. They are a great way to add comfort to your home all year round.
Oleanda Electrical offers a range of services in ceiling fan installation. Our Aspley electrician can:
Run tests on non-functioning ceiling fans to determine where the problem lies.
Replace faulty ceiling fans.
Install new ceiling fans.
After the job has been completed we will perform a clean-up process and remove all rubbish from the job. We always leave your home or office tidy.
Below are some types of ceiling fans and where each fan is best suited.
Standard ceiling fans– These are the types of fans that are found in most homes. They normally have four blades and a built-in light. Standard ceiling fans come in a wide variety of styles and sizes. There is a design available that will match the décor in your home.
Remote-controlled ceiling fans– Most ceiling fans have a remote control option. The remote operates similar to a television remote. It allows you to adjust the fan's speed, blade rotation, and the brightness of the lighting. A single remote can control one fan or several ceiling fans in a room.
Industrial and commercial ceiling fans– These fans are used to make the heating and cooling in a building more effective and economical. Industrial and commercial style fans are intended for large-scale circulation and cooling. They can vary in size and can have anywhere from 4 to 10 blades.
Queensland legislation changes have been put into place for your safety and the safety of your family. They require that all substantially renovated residences and new properties that have been approved after January 1st 2017 must have an interconnected, photoelectric smoke alarm system installed. Our Aspley electricians understand these legislative changes and can provide you with everything that you need to ensure to smoke alarm compliance and safety. Read More »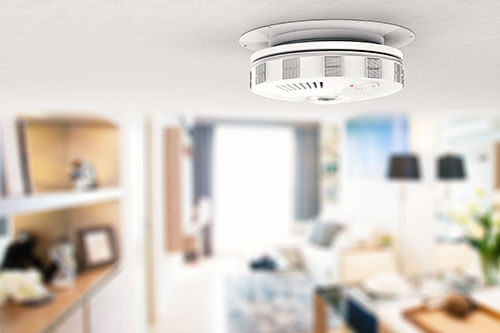 24 Hour Emergency Electrician Aspley
We know that electrical emergencies happen, and waiting until morning isn't always an option.
That's why we are available day or night. Whether it's something simple like flickering lights or something major like a switchboard repair, getting the issue fixed should be a priority.
Exposed cables or live wires
If you have any type of electrical emergency, give us a call, our Aspley electricians will work with you to get the job done.
Electrical Safety Inspections
At Oleada Electrical, our Aspley electricians can perform a safety inspection that will help you avoid electrical accidents. Electrical issues can lead to electric shock and fires. Don't risk losing everything because of faulty wiring or equipment.
Have an inspection performed.
Routine Maintenance and safety inspections usually happen when you are buying or selling a home. But you can have them done at any time so you can have peace of mind knowing that your family is safe.
An electrical safety inspection may involve:
Estimate level of electrical service
Check for outdated wiring
Perform tests on safety switches
Make sure wiring is up to code
Determine if there are any electrical hazards
Look for exposed or uncovered permanent wiring
Inspect Electronic devices
Inspect all outlets, switches and lighting fixtures
Additional reasons to have an electrical safety inspection performed:
You have old electrical wiring
Your home over 25 years old
You have performed DIY electrical work?
Oleada Electrical was started as we knew that we could provide a professional service that would make our customers happy. The electrical trade had a reputation for bad customer service, and we wanted to make a positive difference.
Our service starts from the instant you contact us. We will endeavour to identify your issue over the phone so that we know the proper course of action to take once we arrive. This allows us to get your job done quickly and safely.
Our Aspley electricians are highly-qualified and have the skills needed to handle any job that you have. There isn't a job too big or too small.
Don't Settle for Any Electrical Company
Electricity is dangerous and needs to be handled by a professional that will keep you and your family safe. Don't settle for electrical contractors that are going to provide subpar service and cut corners.
At Oleada Electrical we pride ourselves on being reliable and trustworthy. We always provide excellent service and use high-quality parts and equipment. We know that you will be happy with our service and we offer a 100% lifetime guarantee.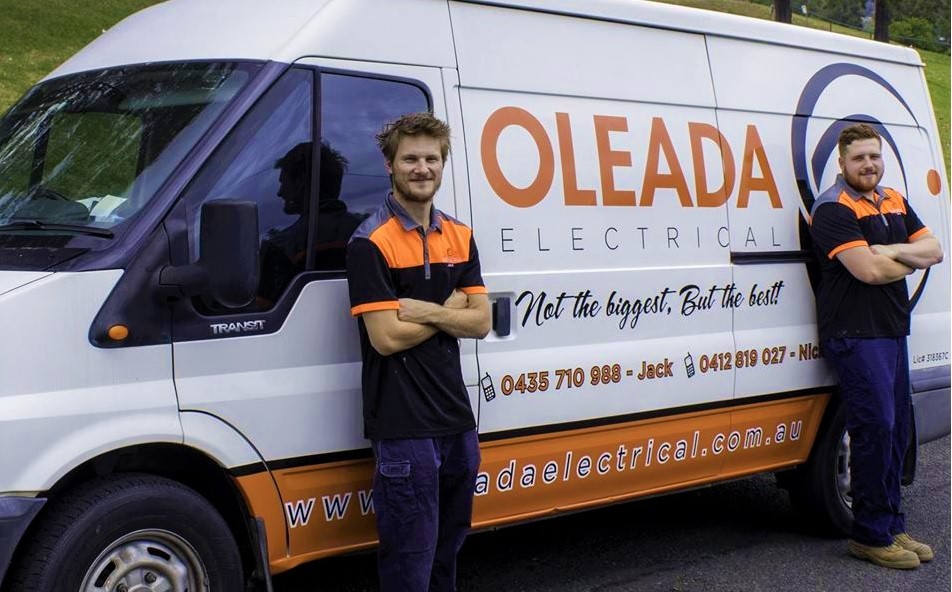 Book Your Electrical Consultation Today