Brisbane's Leading Electrician 
Open 24/7 for Emergency Electrical Work
We service the wider Brisbane region and the Gold Coast

 Save money   24/7
 10% off for seniors
High quality   No stress

Electrician Auchenflower Queensland (4066)
There is no job too big or too small for our Electricians in Auchenflower. The electricians at Oleada Electrical are here to take care of all your electrical needs. 
We take great pride in providing high quality service.
Why You Should Hire Oleada Electrical
Pensioners get 10% off
Oleada Electrical offers 10% off to senior citizens. It is time for us to give back to you.
Prompt & Affordable Electricians
We are your local electrician in Auchenflower. Call us on (07) 3184 4703 for prompt and affordable residential or commercial service.
Financing Available
If you need electrical service and require financing, we have got you covered. Contact us to learn more about our financing options.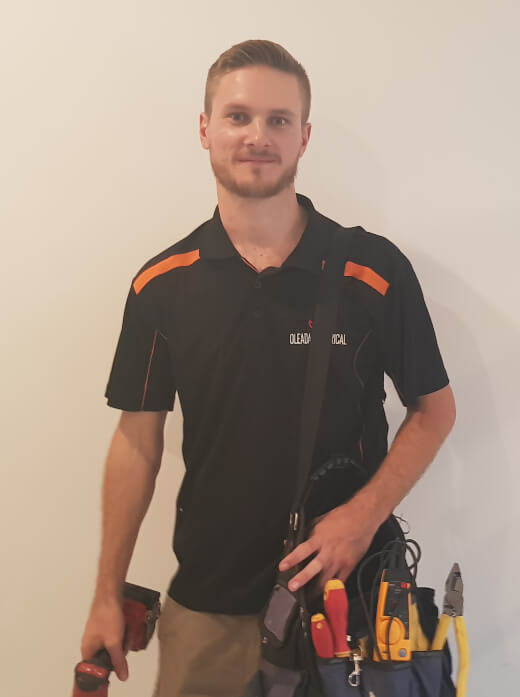 Benefits of Hiring Oleada Electrical

24/7 Emergency Electrician in Auchenflower
100% Satisfaction Guarantee
Offer stress-free solutions
Use the highest-quality products
Australian owned and operated
Electrical Services We Provide: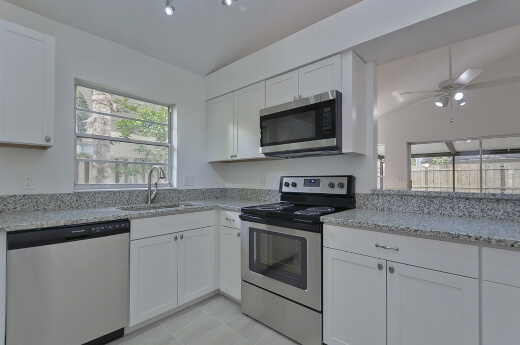 Book your free consultation with Our Electrician in Auchenflower
✔ Prompt Local Service    ✔ High Quality Workmanship    ✔ Excellent Value
What Our Electrician in Auchenflower Can Provide
When you hire Oleada Electrical, you can be certain you will get the best service around.
LED Lighting Installation
We offer the following LED lighting services in Auchenflower:
Installation of new lights in your home or commercial space.

Repair or replace faulty lights.

Installing downlights and replacing downlights.

Recessed lighting installation.

Assistance in changing bulbs in their homes and offices.

Replace halogen lights with LED lights and vice versa, we can also make them dimmable.

Installation of both indoor and outdoor lighting.

We can help you determine the best position for your lighting.

Advice on what lighting will work best in the area you have.
Smoke Alarm Installation
Smoke alarms have been proven to save lives. They detect fires early, so you can get everyone out safely. In many areas, smoke alarms are required by law.
New legislation requires that smoke alarms must be:
In every bedroom

On each storey

Located in hallways that connect bedrooms to the rest of the home

Positioned between bedrooms if no hallway is present

Located in the most likely path of travel if no bedrooms are on the storey

Photoelectric

Hardwired or contain a 10-year non-removable lithium battery

Interconnected with the rest of the alarms in the home
Switchboard Upgrades
If you have an outdated switchboard in your home, it can be a safety hazard. Old boards were not intended to handle today's electricity demands. They constantly blow fuses and can produce an electrical shock or a fire.
Having a switchboard upgrade will eliminate these possible electrical dangers. At Oleada Electrical, we provide professional switchboard upgrades.
Electrical Safety Inspections
Many times, you will never know that you have an electrical issue until it is too late. Just because you are not experiencing any issues, does not mean there is not one. Serious issues can be major safety hazards.
24 Hour Emergency Electrician in Auchenflower
Electrical emergencies are dangerous. If you have an emergency, do not wait to have it fixed. At Oleada Electrical, we have an electrician in Auchenflower available 24 hours a day 7 days a week.
Book your free consultation with Our Electrician in Auchenflower
✔ Prompt Local Service    ✔ High Quality Workmanship    ✔ Excellent Value
Services We Offer in Auchenflower
Our licensed electricians in Auchenflower offer a wide range of electrical services to residential and commercial customers.
1 phase and 3 phase electrical work
Fault finding and troubleshooting
Kitchen appliance installation
TV aerial point installation
24-hour emergency Auchenflower electrician
Light switch installation and replacement
Electrical service upgrades
IXL installation – bathroom lights and fans
Commercial wiring and rewiring
Real-estate property management electrical contracts
Testing and troubleshooting
Let our Electrician in Auchenflower Help You
Electricity should never be taken for granted. It is dangerous and should only be handled by a licensed professional. If you need an electrician in Auchenflower, QLD 4066, give us a call today.
Book your free consultation with Our Electrician in Auchenflower
✔ Prompt Local Service    ✔ High Quality Workmanship    ✔ Excellent Value