Brisbane's Leading Electrician 
Open 24/7 for Emergency Electrical Work
We service the wider Brisbane region and the Gold Coast

 Save money   24/7
 10% off for seniors
High quality   No stress

Electrician Drewvale Brisbane (4116)
Only hire the best Electrician in Drewvale to perform your electrical work. Electricity is extremely dangerous and should only be handled by a certified electrician. At Oleada Electrical, our technicians are highly trained, licensed and insured.
Why You Should Hire Oleada Electrical
Financing Available
If you need financing, we can help. Contact us today to learn more about our financing options.
Pensioners get 10% off
Oleada Electrical offers 10% off to senior citizens. We want to give back to you for everything that you have done.
Prompt & Affordable Electricians
It can be hard to find a trustworthy electrician in Drewvale. Look no farther than Oleada Electrical for prompt and affordable service. Call us on (07) 3184 4703 today.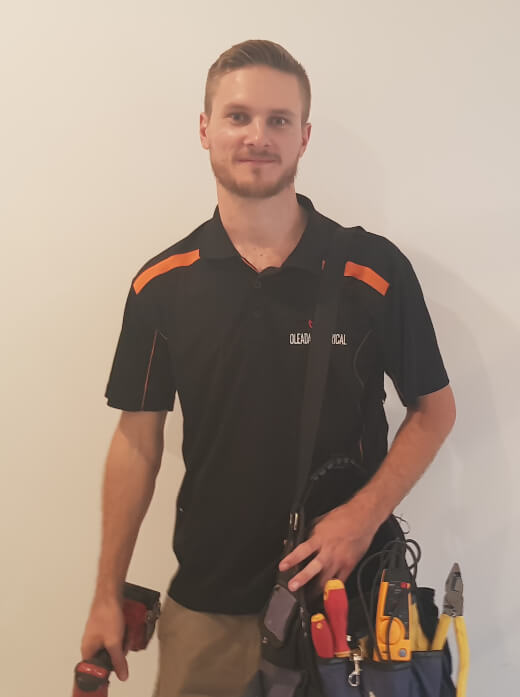 Top Reasons to Hire Oleada Electrical
Offer stress-free solutions
100% Satisfaction Guarantee
Australian owned and operated
Use the highest-quality products
24/7 Emergency Electrician Drewvale
Electrical Services We Provide:

Book your free consultation with Our Electrician in Drewvale
✔ Prompt Local Service    ✔ High Quality Workmanship    ✔ Excellent Value
We Provide Our Customers with the Highest Quality Service
We value our customers and guarantee you will get amazing service.
Smoke Alarm Installation
Legislation changes have made smoke alarm installation mandatory. These changes are for the safety of your home and family. All substantially renovated residences and new properties are required to have an interconnected, photoelectric smoke alarm system installed.
Our Drewvale electricians understand all the changes. They provide installations, inspections and maintenance at an inexpensive rate.
New legislation requires that smoke alarms must be:
Located in hallways that connect bedrooms to the rest of the home

Hardwired or contain a 10 year non-removable lithium battery

In every bedroom

Interconnected with the rest of the alarms in the home

Photoelectric

Positioned between bedrooms if no hallway is present

On each storey

Located in the most likely path of travel if no bedrooms are on the storey
Emergency Electrician in Drewvale
Electrical emergencies can be dangerous. If you are experiencing an emergency, do not wait to have it dealt with.
At Oleada Electrical, we have an electrician in Drewvale available 24 hours a day 7 days a week.
We provide service for:
Fridge not working

Lights are out

Power loss

Fallen ceiling fan

Damaged light switches

Fallen lights

Exposed cables or live wires

Broken power switches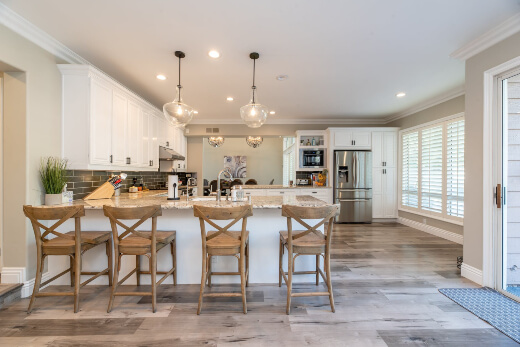 Electrical Safety Inspections
Electricity can be dangerous. If there is an issue, you can lose everything. An electrical safety inspection can help identify dangerous issues before there is a major problem.
Electrical safety inspections should be performed when buying or selling a home or business or when there are possible issues.
During an electrical safety inspection, we will examine:
Level of electrical service

Smoke alarms 

Any electrical hazards

Lighting fixtures

Outlets

Switchbox

Lighting

Safety switches

Power points

Switches

Wiring

Electronic devices
Electric Switchboard Upgrades
Old and defective switchboards need to be upgraded or replaced. Faulty switchboards can be dangerous and frustrating. They constantly blow fuses because they are unable to handle your electrical needs.
Along with removing the dangers and frustrations, an upgrade will help protect your home and family. Malfunctioning boards are dangerous and can lead to electrical shock and fires.
Services Oleada Electrical Can Provide
Our licensed electricians in Drewvale offer a wide range of electrical services, including:
Commercial wiring and rewiring
Fault finding and troubleshooting
Real-estate property management electrical contracts
Kitchen appliance installation
IXL installation – bathroom lights and fans
Electrical service upgrades
Light switch installation and replacement
1 phase and 3 phase electrical work
TV aerial point installation
24-hour emergency service
Testing and troubleshooting
Hire the Best Electrician in Drewvale
Call us today to book your free consultation. When you hire Oleada Electrical, you will be hiring the best electrician in Drewvale, QLD 4116.
Book your free consultation with Our Electrician in Drewvale
✔ Prompt Local Service    ✔ High Quality Workmanship    ✔ Excellent Value