Brisbane's Leading Electrician 
Open 24/7 for Emergency Electrical Work
We service the wider Brisbane region and the Gold Coast

 Save money   24/7
 10% off for seniors
High quality   No stress

 Electrician Ferny Hills QLD 4055
When you need a Ferny Hills electrician, give Oleada Electrical a call. Our electricians are reliable and have earned a reputation for high-quality service.
No Matter What time of the day you need us, we are here to help. Our licensed electricians can handle any job that you have from damaged light switches to power loss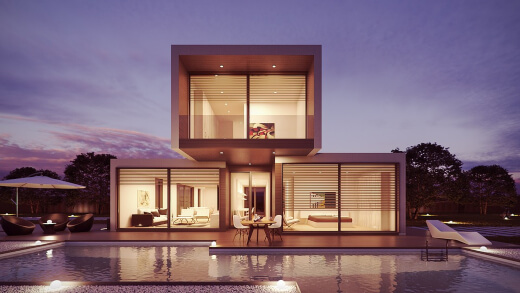 Benefits of Hiring Oleada Electrical
When you hire Oleada Electrical you will be completely satisfied with the service you receive. Our electricians take pride in every job that they do. They will treat your home as if it was their own.
24/7 Emergency Electrician in Ferny Hills
Our electricians are fully licensed and insured
We are passionate about electricity
We provide stress-free solutions
Fees will be discussed upfront, so you know what to expect
Highly-trained and knowledgeable electricians
Your home will be treated as if it was our own
Our final product always looks professional
We use the highest-quality products
Electrical Services We Provide Ferny Hills:

 Our Ferny Hills Electrical Services:
Our Ferny Hills electricians provide services to residential and commercial customers. If you require a service that isn't listed, call us to discuss your options.
IXL installation – bathroom lights and fans
Light switch installation and replacement
Lighting, including recessed
TV aerial point installation
Testing and troubleshooting
Electrical safety inspections
Power point installation and replacement
Hot water system installation
Commercial wiring and rewiring
24-hour emergency service
Electrical service upgrades
Kitchen appliance installation
Fault finding and troubleshooting
Real-estate property management electrical contracts
24 Hour Emergency Electrician in Ferny Hills
We are your local Ferny Hills electrician. Since we are close, we can get to you quickly. You don't have to wait for us to open up in the morning, call us anytime day or night.

Broken power switches

Damaged light switches

Exposed cables or live wires

Fallen ceiling fan

Fallen lights

Fridge not working

Lights are out

Power loss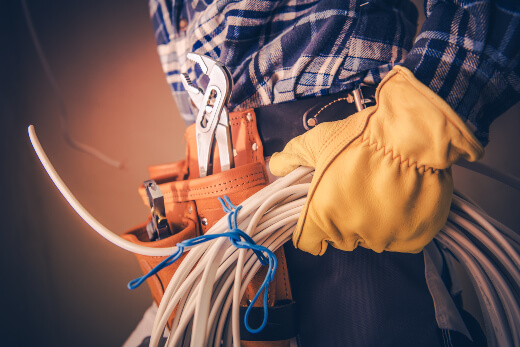 By hiring Oleada Electrical, you will be hiring the best electrician in Ferny Hills. Don't risk the safety of your family by hiring a subpar electrician. They often take their customers for granted and use shoddy parts and provide unsatisfactory work. 
Unlicensed electricians often offer cheaper prices to get in the door. They can do this because they do not follow safety rules and use low-grade components. Our electricians will never cut corners and put your home or business at risk. 
At Oleada Electrical, our electricians are reliable and trustworthy. We are certain that you will be completely satisfied with their service. 
Switchboard Upgrades in Ferny Hills
Old electric switchboards can be hazardous and annoying. When they were constructed, they were not designed to handle the electrical needs of today. Because of this they can easily overload and blow fuses. If your home has an old switchboard, we recommend a switchboard upgrade. 
A switchboard upgrade will improve the safety of your home. Switchboards wear out over time and become dangerous. A faulty board can lead to a house fire and electrical shock. 
Some symptoms of a faulty switchboard are:
Blown fuses

No safety switch

Flickering lights

Short circuits

Loose connections

Overcrowding

Rewired fuses
Another issue with older switchboards is they contain asbestos. Asbestos is a known carcinogen. It is not something that you or your family should be around. It needs to be carefully removed by a professional. Our licensed electricians have been trained in how to safely remove asbestos. 
Call Oleada Electrical Today for a Free Quote
Electricity should never be taken for granted. It is dangerous and must only be handled by a licensed professional. Not knowing the correct way to work with electricity can lead to electrical shock and even death. If you need an electrician, call the professionals at Oleada Electrical today.
Our Ferny Hills electrician can take care of all your electrical work in Ferny Hills, Qld 4055, quickly and safely.