Brisbane's Leading Electrician 
Open 24/7 for Emergency Electrical Work
We service the wider Brisbane region and the Gold Coast

 Save money   24/7
 10% off for seniors
High quality   No stress

Electrician Gaythorne Brisbane 4051
When you need an electrician in Gaythorne, call someone you can trust. At Oleada Electrical we are always on time, use high-quality parts and provide excellent service. We are certain that you will be happy with the service provided.
Reasons to Choose Oleada Electrical
Financing Available
Many people put off electrical work because of the cost. If you need work performed, call us to learn more about our financing options.
Pensioners get 10% off
We want to thank you for everything that you have done with 10% off.
Prompt & Affordable Electricians
We provide prompt and affordable service. Call us on (07) 3184 4703 to book your appointment.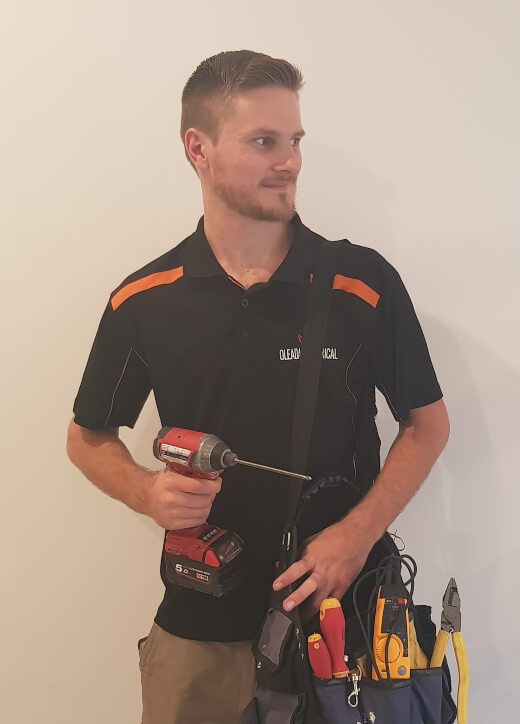 Benefits You Receive When You Hire Oleada Electrical
When you hire Oleada Electrical as your local Gaythorne electrician, you can be confident you will get the best service around.
Provide Stress-free solutions
Use the highest-quality products
Fees are discussed upfront
Electricians are licensed and insured
24/7 Emergency Electrician in Gaythorne
Australian owned and operated
24/7 Emergency Electrician
Electricity is our passion
100% Satisfaction Guarantee
We treat your property as if it were ours
Financing options are available
Electrical Services We Provide:

Book your free consultation with Our Electrician in Gaythorne
✔ Prompt Local Service    ✔ High Quality Workmanship    ✔ Excellent Value
Only Hire Oleada Electrical
When you hire Oleada Electrical, we will make you our #1 priority. Our electricians can handle any electrical job that you have. There is not a job too big or too small.
24 Hour Emergency Electrician in Gaythorne
We are your local emergency electrician in Gaythorne. Give us a call for local electrical services, including:
Lights are out

Exposed cables and live wires

Power loss

Fridge not working

Fallen lights

Damaged light switches

Broken power switches

Fallen ceiling fan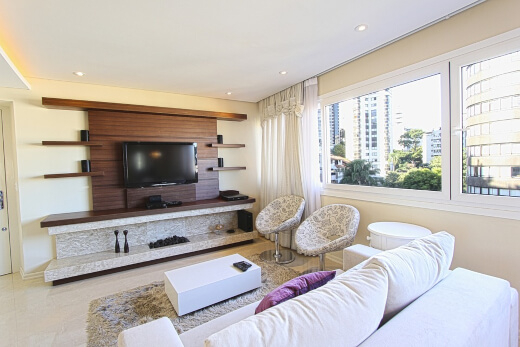 Ceiling Fan Installation
Ceiling fans are a cost-effective method for cooling and warming your home. They can be used all year long.
By changing the rotation of the blades, you can make your room feel warmer or cooler.
We offer a range of services ceiling fan services:
Troubleshoot non-functioning fans.

Fan replacement.

New installations

All rubbish will be removed
Smoke Alarm Installation
Queensland legislation changes have been put into place for your safety and the safety of your family. Most properties now require an interconnected, photoelectric smoke alarm system must be installed.
Our electricians understand all the changes and can provide you with a system that meets code.
Legislation requires smoke alarms must be:
In every bedroom

On each storey

Located in hallways that connect bedrooms to the rest of the home

Positioned between bedrooms if no hallway is present

Located in the most likely path of travel if no bedrooms are on the storey

Photoelectric

Hardwired or contain a 10-year non-removable lithium battery

Interconnected with the rest of the alarms in the home
Hot Water Systems
We provide new installation and service for many makes and models of hot water systems. Our electricians are equipped with the tools and parts that are often required to fix all leading brands. 
Hot water systems should be installed by a certified electrician to prevent damage. Our highly-trained electricians can install your system quickly.
 Services Oleada Electrical Provide
Talk to Our Electrician in Gaythorne Today
We are certain that you will be completely satisfied with the service you receive. We even offer a 100% lifetime guarantee. If you need an electrician in Gaythorne, QLD 4051, call Oleada Electrical today to book your free consultation.
Book your free consultation with Our Electrician in Gaythorne
✔ Prompt Local Service    ✔ High Quality Workmanship    ✔ Excellent Value