Brisbane's Leading Electrician 
Open 24/7 for Emergency Electrical Work
We service the wider Brisbane region and the Gold Coast

 Save money   24/7
 10% off for seniors
High quality   No stress

Electrician Grange QLD 4051
Are you looking for an electrician in Grange? From new installation to emergency service, we can do it all. We will always put you first and never compromise on quality.
Why You Should Hire Oleada Electrical
Pensioners get 10% off
Oleada Electrical offers 10% off to senior citizens. It is time for us to give back to you.
Affordable and Prompt Electricians
Book your appointment today for affordable and prompt service. Call us on (07) 3184 4703.
Financing is Available
Many people put off having electrical work performed because of the cost. If you do not want to pay all at once, that is fine with us. We provide financing options.
$0 Callout Fee
If you need us, do not hesitate to call. We have a $0 callout fee when we finish your electrical job.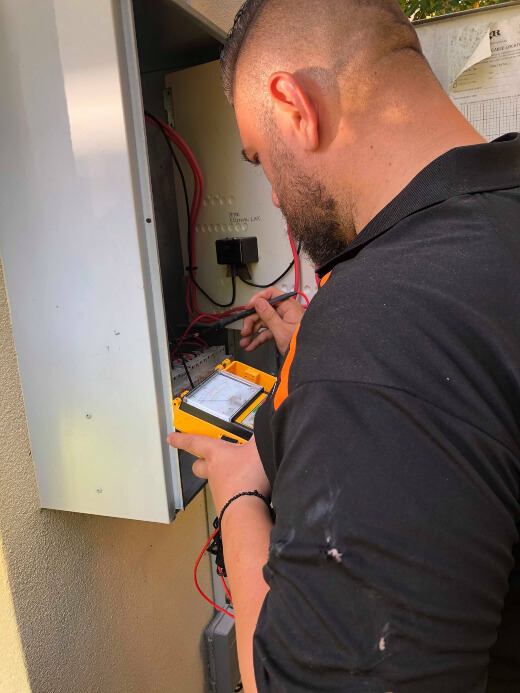 The Many Benefits of Hiring Oleada Electrical
We are close and have a rapid response
Fees are discussed upfront
We treat your home like it is ours
Only the highest-quality products will be used
Electricity is our passion
24/7 Emergency Electrician in Grange
100% Satisfaction Guarantee
Australian owned and operated
Electricians are licensed and insured
Electrical Services We Provide:

Book your free consultation with Our Electrician in Grange
✔ Prompt Local Service    ✔ High Quality Workmanship    ✔ Excellent Value
We Can Handle All Your Electrical Needs
Our Grange electricians provide excellent customer service and top-notch work. Once your project is completed, you will not think twice about hiring us again for your future electrical needs.
Smoke Alarm Installation
Queensland legislation changes now require all substantially renovated residences and new properties must have an interconnected, photoelectric smoke alarm system installed. Our electricians understand these changes and can provide you with everything you need. 
Legislation requires smoke alarms to be:
In every bedroom

On each storey

Located in hallways that connect bedrooms to the rest of the home

Positioned between bedrooms if no hallway is present

Located in the most likely path of travel if no bedrooms are on the storey

Photoelectric

Hardwired or contain a 10-year non-removable lithium battery

Interconnected with the rest of the alarms in the home
24 Hour Emergency Electrician in Grange
When there is an emergency, do not wait to call for help. Oleada Electrical is your local emergency electrician in Grange. 
We provide service for:
Lights are out

Fallen ceiling fan

Damaged light switches

Fridge not working

Fallen lights

Broken power switches

Power loss

Exposed cables and live wires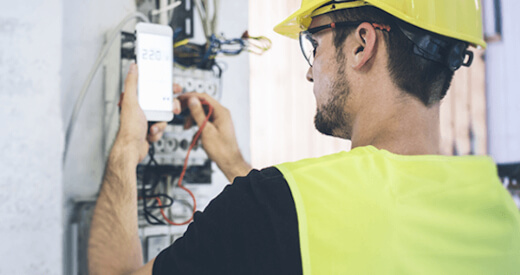 Switchboard Upgrades
Old switchboards can be dangerous. Blown fuses and electrical shorts are a hassle. If your switchboard is outdated, you should consider having it replaced. 
If you notice any of the following signs, you need a switchboard upgrade:
Lights that flicker

Short circuits

Rewired fuses

Absence of a safety switch

Overcrowding

Loose connections

Fuses keep blowing
Electrical Safety Inspection
Old and faulty wiring can be dangerous. If you have an older home or are looking to purchase or sell a home, you should have an electrical safety inspection performed.
During an electrical safety inspection, our Grange electrician will examine:
Power points

Wiring

Lighting fixtures

Level of electrical service

Switches

Outlets

Safety switches

Switchbox

Smoke alarms 

Electronic devices

Any electrical hazards

Lighting
Book your free consultation with Our Electrician in Grange
✔ Prompt Local Service    ✔ High Quality Workmanship    ✔ Excellent Value
Our Wide Range of Electrical Services
Our electricians in Grange provide services for:
Consult with Our Electrician in Grange Now
At Oleada Electrical, we will get your job done professionally and on budget. We are certain you will be completely satisfied with our service.
If you require the assistance of an electrician in Grange, QLD 4051, call Oleada Electrical today.
Book your free consultation with Our Electrician in Grange
✔ Prompt Local Service    ✔ High Quality Workmanship    ✔ Excellent Value