Brisbane's Leading Electrician 
Open 24/7 for Emergency Electrical Work
We service the wider Brisbane region and the Gold Coast

 Save money   24/7
 10% off for seniors
High quality   No stress

Electrician Ipswich QLD 4305
Oleada Electrical offers high-quality and affordable electrical services to residential and commercial properties. Whether you need an electrician in Ipswich for emergency service or need light switch installation, we have you covered.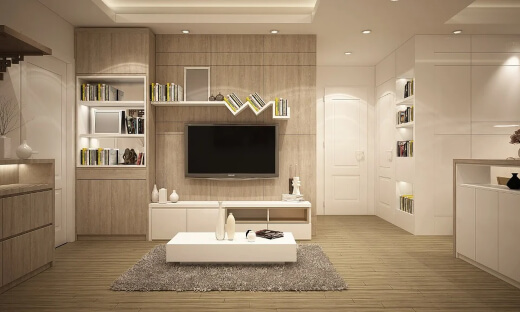 The Benefits of Hiring Oleada Electrical
There are many electrical companies in Ipswich. But they cannot offer you the superior service that we can. When you hire us for your electrical service needs, you will receive exceptional service from the very moment you contact us.
Our professional electricians will treat you with respect. The many benefits you will receive by hiring Oleada Electrical:
You will be our #1 priority
Highly-trained and knowledgeable electricians
Our final product always looks professional
We are local and can get to you quickly
We will provide you with stress-free solutions
Remove all rubbish when we are done
We have over 10 years of experience in ceiling fan installation
Your home or business will be treated as if it was our own
We are passionate about what electricity
Our electricians are fully licensed and insured
Fees will be discussed up front, so you know what to expect
We always respond promptly
We always use the highest quality products
Electrical Services We Provide:

Residential and Commercial Electrical in Ipswich
Our electricians are licensed and insured. They have years of experience and the knowledge needed to service residential and commercial properties alike. 
Our services include:
24 Hour Emergency Electrician in Ipswich
Oleada Electrical provides 24 hour emergency electrical service. Call us any time day or night for an emergency electrician in Ipswich.

We provide service for:
Damaged light switches

Power loss

Broken power switches

Fallen lights

Fallen ceiling fan

Fridge not working

Exposed cables and live wires

Lights are out
If the service that you need is not listed, call us anyway. We will work with you to get your emergency taken care of.
Ceiling fans can make the hot summer months more bearable. But they are not just for summer. They can provide comfort all year round. They can be used indoors as well as outdoors. By changing the rotation of the blades, you can make the room feel warmer or cooler.
Ceiling fan installation in Ipswich is an affordable and cost-effective method for cooling your home. Oleada Electrical offers a range of services in ceiling fan installation in Ipswich. These services include:
Run tests on non-functioning ceiling fans to determine where the problem lies.

Replace faulty ceiling fans.

Install new ceiling fans.

After the job has been completed will perform a clean-up process and remove all rubbish that is left. We always leave your home or office tidy.
The type of ceiling fan you need will depend on your specific needs. Different conditions require different fans. Below are the most common types of ceiling fans:
Standard Ceiling Fans

Remote-controlled Ceiling Fans

Industrial and Commercial Ceiling Fans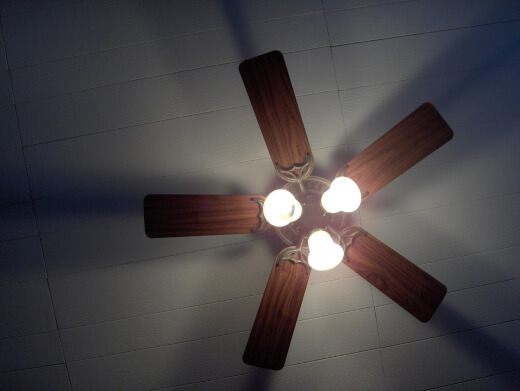 Electrical Safety Inspections in Ipswich
Just because your electrical system is working now does not mean there are no issues. Serious problems can be major safety hazards. An issue can lead to power outages, fires, electrocution and even death.
We rely on electricity and when it is out it can be an inconvenience. Fortunately, Oleanda Electrical can perform an electrical safety inspection and locate warning signs of a possible failure.
Once the inspection is complete, we will let you know our findings. If there are any issues, our electricians will provide recommendations on how to fix them. We will work with you to get every issue resolved.
Reasons to have an electrical safety inspection:
There is old wiring.

Your home is 25 years old or older.

There is DIY electrical work.

You are buying or selling a home.
Hot Water System Installation
Hot water is a necessity, and a malfunctioning hot water system can be frustrating. A hot water system should be installed by a fully licensed electrician in Ipswich. This helps to prevent it from being installed incorrectly. The manufacturer has the right to void the warranty if the system was not installed correctly. Installation must be in compliance with the National Standards.
We offer repairs and the installation of new tanks. Our technicians carry the most common parts to fix all leading brands. They can quickly diagnose your issue and provide you with a solution for the hot water system issue.
There are several different types of tanks available. Our specialists will access your situation and help you choose the right tank for your specific needs.
Lighting Installation by Oleada Electrician in Ipswich
Oleada Electrical offers complete lighting solutions for residential and commercial properties. Our technicians will work with you to determine exactly what you want.
They will offer advice from design, installation, repairs, and upgrades. They can find a solution to any lighting situation.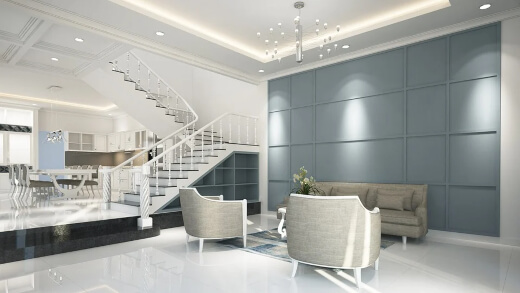 Smoke Alarm Installation in Ipswich
Smoke alarm installation can help protect your family and possessions. Smoke detectors have been shown to dramatically decrease deaths in house fires. But for an alarm to be effective, it must be installed correctly and be in proper working order.
A properly installed and maintained alarm can keep you and your family protected. Oleada Electrical specialises in smoke alarm installation, testing and servicing. Legislation changes have been put into place for your safety and the safety of your family.
These changes require that all substantially renovated residences and new properties that have been approved after January 1st, 2017 must have an interconnected, photoelectric smoke alarm system installed. It is also required that all hardwired smoke alarms must be installed by a licensed electrician.
Electric Switchboard Upgrades
If your home has an old or defective switchboard, it needs to be upgraded or replaced. Old electric switchboards can be dangerous as well as frustrating. They constantly blow fuses and are unable to handle your electrical needs.
Along with removing the frustrations of blown fuses, an upgrade will help protect your home and family. Faulty boards are dangerous and can lead to electrical shock and house fires.
Switchboards will wear out over time. They do not last forever. Here are some common signs that you need a switchboard upgrade in Ipswich.
Fuses blow often

Lights flicker

Overcrowding of RCDs and Circuit Breakers

Absence of a safety switch (RCDs)

Short circuits

Rewired fuses

Asbestos panel

Smell of burning
Air Conditioner Installation
Air conditioner installation can make your life easier. During the hot summer months, air conditioners can provide you with a level of comfort that ceiling fans cannot. Do not wait until you are miserable to get an air conditioner. Our electrician in Ipswich provides professional air conditioner installation and maintenance.
To keep your air conditioner running it needs to be serviced at least once a year. The filters, fins and coils get dirty and must be maintained to function properly. Skipping maintenance can lead to premature failure and higher energy usage.
Along with proper maintenance, your air filter needs to be replaced regularly. Always use the correct size and type. As air passes through the filter, the filter removes dirt, dust and allergens. Over time, it will get clogged.
When the airflow is restricted, air may bypass the filter. The contaminants will not be filtered out. Air conditioners are not only for comfort.
They provide many benefits, including:
Provide Fresh Air

Keeps the Bugs Out

Improves Security

Reduces Fatigue

Helps Reduce Arguments

Improves Sleep

Air conditioning Save Lives

Protects Furniture and Electronics from Damage

Lowers the Risk of Overheating Electronics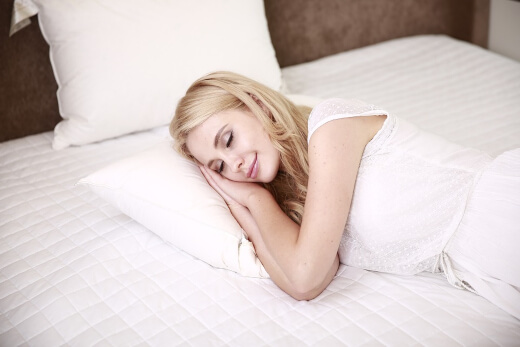 TV Wall Mounting in Ipswich
Wall mounting your TV can make your room look sleek. TVs are big and are always in the way. Hiring our electrician in Ipswich to mount your TV will save you space, increase safety, improve aesthetics, and reduce glare.
Do not try mounting the TV yourself. It can be easily damaged, or you may hurt yourself. When you need a TV mounted in Ipswich, give us a call. Our technicians can get your job completed quickly and professionally.
Why you should hire Oleada Electrical for your TV wall mounting:
We can get the job done quickly.

Our technicians have the proper tools needed to get the job done right.

You will not have to find someone to help you.

There will not be any unnecessary damage.

We can hide the ugly wires.

The TV will not fall off the wall.

We will help you find the perfect placement.

The TV will not be crooked

You will not hurt yourself.

You will not get shocked.
When older homes were built, we did not have the energy demands that we do today. Because of this, a lot of homes lack in power points. This is not only inconvenient it can be dangerous. Our Ipswich Electrician can provide you with power point installation that will make your life easier.
Having additional power points installed in your home can change the way you live. When you have a minimal number of sockets, you must wait to charge electronics and use appliances. This can be frustrating and a waste of time.
Replacing single socket power points and installing new power points will make things more convenient and add value to your home.
An overloaded power point can be dangerous. Watch out for these symptoms:
Breaker is always tripping.

Lights get dim when other electronics are being used.

Flickering lights.

Powerpoint cover is warm to the touch.

Switches making buzzing sounds.

Outlets making bussing sounds.

The smell of burning plastic.

An outlet or plug that is burned.

Electrical shock when touching and electrical device, appliance, switch or socket.

A loss of power.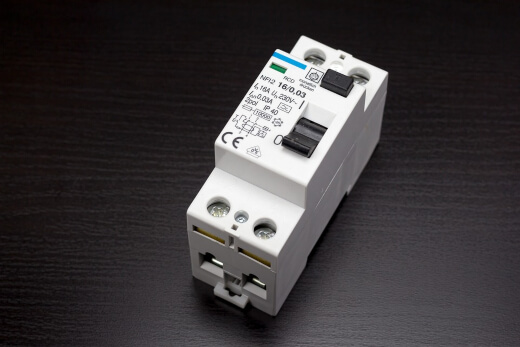 Our licensed and insured electrician in Ipswich can make your life easier with power point installation. Do not try to install power points yourself. Electricity is dangerous and can lead to fires and electrical shock.
Oleada Electrical provides data cabling to domestic and commercial properties. Data cable installation has become a necessity in today's world. Home offices and growing businesses need to be productive. If you have existing cables and connectors, they may be hindering your performance.
Our Ipswich Electricians can handle any size job you have. There is not a job too big or too small.
We offer a range of data cable installation services including:
Phone line installation Emergency repairs
Structured cabling installation and termination
Server racks and patch panels
Coaxial cabling installation and termination
Category 5e and 6 data cabling
Surge Protector Installation
Power surges can permanently damage your electrical devices and appliances. To help protect your property from unexpected electrical surges have our electrician in Ipswich install a surge protector. A surge protector will help block excess voltage before it reaches any electronics.
Power surges are quick spikes in electrical current. These surges are unexpected and damaging. They can vary in strength depending on the causing factor. The use of a surge protector can help reduce the possibility of electronic damage.
At Oleada Electrical, we provide a variety of surge protector solutions. The most common reasons for power surges are:
Power Outages

Lightning Strikes

Overloaded Outlets

Damaged Wiring

Transformer Failure
What Oleada Electrical Believe
We do not believe you should have to deal with any unnecessary stress when having electrical work performed. We focus on the customer service experience from start to finish. Combined with our exceptional electrical work we are certain that we will gain your trust and you will be 100% satisfied with our service.
Many people ask us why we started Oleada Electrical. So, why do we do what we do? Because we knew the industry had a bad reputation and customers were being taken advantage of. Customers should get what they want, and they should not have to pay a small fortune.
We know you will be amazed by our level of customer service. Our goal is not just to satisfy or please you. We want you to feel confident with our services from the very first time that we speak until the job is finished. Once we are done, you will know you can trust us with all your future electrical needs.
Are you experiencing power surges, blown fuses of dimmed lighting? Whatever electrical need you have our electrician in Ipswich can help. Electricity should only be handled by a certified electrician. Do not risk the safety of your home or business by hiring a subpar electrician or performing the work yourself.
Our licensed electricians will make the process quick and easy. Contact Oleada Electrical today to book your free consultation. You will see firsthand the quality of service that you will receive from our electrician in Ipswich.