Brisbane's Leading Electrician 
Open 24/7 for Emergency Electrical Work
We service the wider Brisbane region and the Gold Coast

 Save money   24/7
 10% off for seniors
High quality   No stress

Electrician Newmarket QLD (4051)
Oleada Electrical offers high-quality and affordable electrical services to residential and commercial properties. Whether you need an electrician in Newmarket for emergency service, repairs or new installation, we have you covered.
Financing Available
We offer financing on all electrical services.
Pensioners get 10% off
At Oleada Electrical, we want to give back to you. That is why we offer 10% off to senior citizens.
Prompt & Affordable Electricians
For prompt and affordable service call us today on (07) 3186 9781.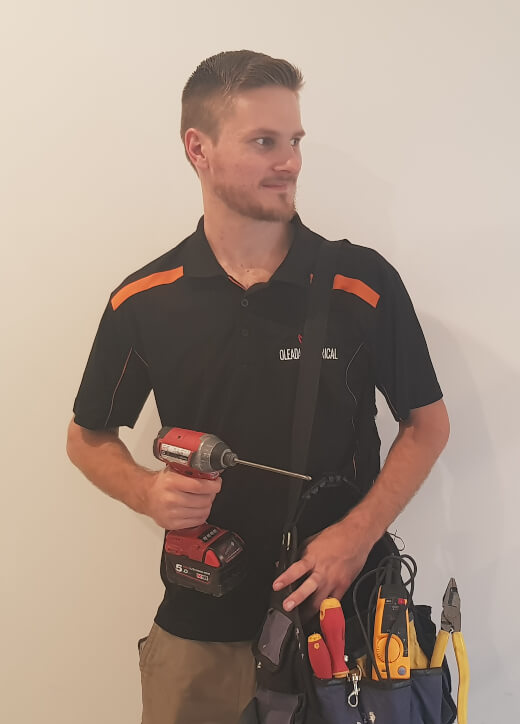 18 Benefits of Hiring Oleada Electrical
We use the highest-quality products
Fees will be discussed upfront, so you know what to expect
Remarkable customer service from the moment you call us
Highly trained and knowledgeable electricians
24/7 Emergency Electrician
Our electricians are fully licensed and insured
Australian owned and operated
Our final product always looks professional
We are passionate about electricity
We provide stress-free solutions
Electrical Services We Provide:

Book your free consultation with Our Electrician in Newmarket
✔ Prompt Local Service    ✔ High Quality Workmanship    ✔ Excellent Value
We Service Residential and Commercial Customers
We proudly service both residential and commercial customers. There is not a job too big or too small. Our certified electricians will get your job done quickly and reasonably.
Surge Protector Installation
Power surges are quick spikes in electrical current. They can cause permanent damage. To protect your property, have a surge protector installed. A surge protector will help block excess voltage before it reaches any electronic devices.
The most common reasons for power surges are:
Power Outages

Lightning Strikes

Overloaded Outlets

Damaged Wiring

Transformer Failure
Smoke Alarm Installation
Queensland legislation changes have made smoke alarm installation mandatory. This legislation is for your safety and the safety of your family.
New legislation requires that smoke alarms must be:
Located in hallways that connect bedrooms to the rest of the home

Hardwired or contain a 10 year non-removable lithium battery

In every bedroom

Interconnected with the rest of the alarms in the home

Photoelectric

Positioned between bedrooms if no hallway is present

On each storey

Located in the most likely path of travel if no bedrooms are on the storey
24 Hour Emergency Electrician in Newmarket
Electrical emergencies can be scary. By being an emergency electrician in Newmarket we can get to you quickly.
  We provide service for:
Power loss

Lights are out

Fallen lights

Exposed cables and live wires

Fridge not working

Broken power switches

Damaged light switches

Fallen ceiling fan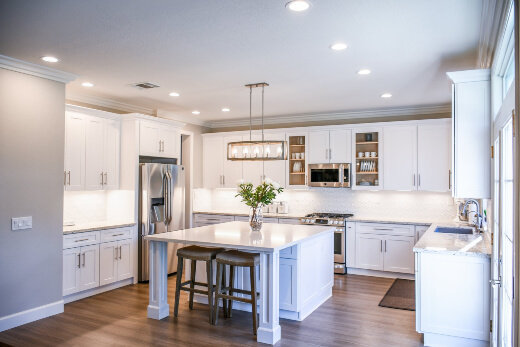 Power Point Installation
Many older homes lack power points. This is not only annoying, it is dangerous. Our electrician in Newmarket can add additional power points and replace single power sockets.
Overloaded power points are dangerous. Keep an eye out for:
A breaker is always tripping.

Lights that get dim.

Flickering lights.

Covers that are warm to the touch.

Switches making buzzing sounds.

Outlets making buzzing sounds.

The smell of burning plastic.

A burned outlet.

Electrical shock.

A loss of power.
TV Wall Mounting
A wall mounted TV looks sleek. When you have your TV professionally mounted, you will save you space, increase safety, improve aesthetics, and reduce glare. Do not mount the TV yourself.
You can hurt yourself and damage the TV and wall. Instead, give us a call. Our technicians can get your job completed quickly and professionally.
Services Oleada Electrical Provide
A Company You Can Count On
The staff at Oleada Electrical is devoted to our customers. We know you will be 100% satisfied with our service. If you are looking for an electrician in Newmarket, give us a call today.
Book your free consultation with Our Electrician in Newmarket
✔ Prompt Local Service    ✔ High Quality Workmanship    ✔ Excellent Value