Brisbane's Leading Electrician 
Open 24/7 for Emergency Electrical Work
We service the wider Brisbane region and the Gold Coast

 Save money   24/7
 10% off for seniors
High quality   No stress

Electrician Norman Park QLD (4170)
Are you looking for a local electrician in Norman Park? Hire Oleada Electrical, a company you can trust. Electricity is dangerous and can be deadly if not handled properly.
Why Use Oleada Electrical?
$0 Callout Fee
Do not be concerned about a callout fee. We offer a $0 callout fee when we finish an electrical job.
Provide Financing Options
We have financing available for those that do not want to pay for the job all at once. If you are interested in financing, call us to learn more.
10% off for Pensioners
Oleada Electrical is proud to offer 10% off to pensioners.
Prompt & Affordable Electricians
Being your local Norman Park electrician, we can get to you quickly. Call us on (07) 3184 4703 for prompt and affordable residential or commercial service.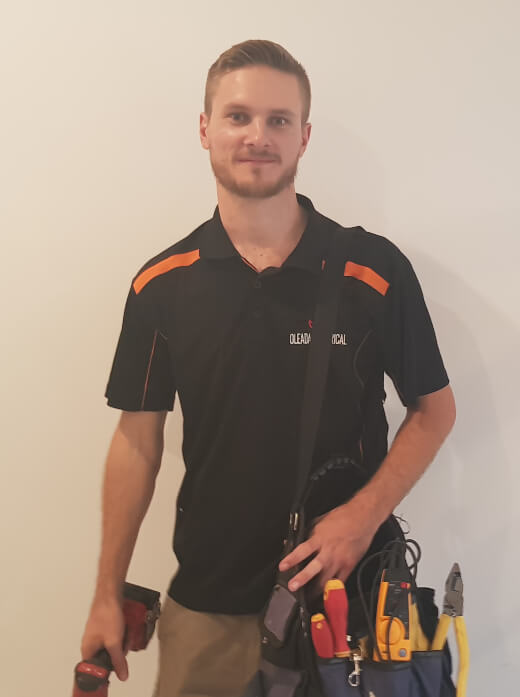 18 Benefits of Hiring Oleada Electrical
Offer stress-free solutions
Use the highest-quality products
100% Satisfaction Guarantee
Australian owned and operated
24/7 Emergency Electrician Norman Park
Electrical Services We Provide:

Book your free consultation with Our Electrician in Norman Park
✔ Prompt Local Service    ✔ High Quality Workmanship    ✔ Excellent Value
We are Not Your Average Electrician in Norman Park
Hiring a subpar electrician can be risky. They often use low-quality parts and cut corners. Our certified electricians always provide top-notch service and treat your property as if it were their own.
New Legislation Requires Smoke Alarm Installation
Smoke alarm installation is vital for early fire detection. A working smoke alarm can be the difference between life and death. Fires are unpredictable and can occur anywhere at any time.
Legislation changes have been put into place for your safety and the safety of your family. We understand these changes and can provide you with everything that you need.
Legislation requirements:
In every bedroom

On each storey

Located in hallways that connect bedrooms to the rest of the home

Positioned between bedrooms if no hallway is present

Located in the most likely path of travel if no bedrooms are on the storey

Photoelectric

Hardwired or contain a 10 year non-removable lithium battery

Interconnected with the rest of the alarms in the home
24 Hour Emergency Electrician in Norman Park
If you are experiencing an electrical emergency, do not wait to call us for help. You can reach us 24 hours a day, 7 days a week.
We provide service for:
Broken power switch

Fridge not working

Flickering lights

Fallen lights

Damaged light switches

Exposed cables or live wires

Power loss

No Lights

Fallen ceiling fan
If you have any other type of electrical emergency, give us a call. We will see what we can do to help.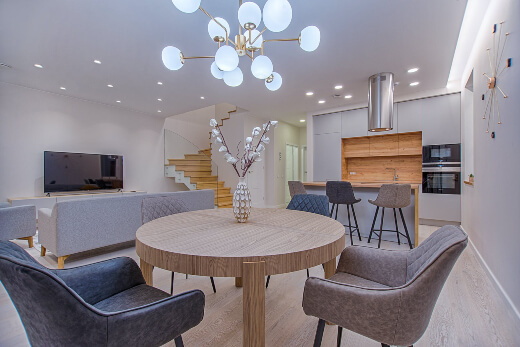 TV Wall Mounting in Norman Park
A flat-screen TV can look slick when mounted on the wall. But if it is done incorrectly it can be an eyesore. Professional TV wall mounting will provide many benefits. The TV will be safely hung, level and save space.
The technicians at Oleada Electrical have the proper tools and knowledge needed to mount your TV skillfully.
Electrical Safety Inspection
We provide electrical safety inspections to homeowners and businesses. Once your inspection is completed, we will let you know our findings.
Our electrician in Norman Park will provide you with recommendations to resolve any known issues. They will work with you to get every issue resolved safely.
Electrical Services We Offer in Norman Park
Our licensed Norman Park electricians offer a wide range of electrical services to residential and commercial customers.
If you are searching for an electrician in Norman Park, call Oleada Electrical today to book your free consultation.
Book your free consultation with Our Electrician in Norman Park
✔ Prompt Local Service    ✔ High Quality Workmanship    ✔ Excellent Value