Brisbane's Leading Electrician 
Open 24/7 for Emergency Electrical Work
We service the wider Brisbane region and the Gold Coast

 Save money   24/7
 10% off for seniors
High quality   No stress

Oleada Electrical is your local electrical contractor that you can trust to take care of all of your electrical needs in Redcliffe.
We pride ourselves in providing great customer service and professional work to every Redcliffe resident.
Whether you are in need of an upgrade or repair to your electrical service, or you are experiencing an electrical emergency, you can trust Oleada Electrical to help you.
Call us NOW we are available 24/7.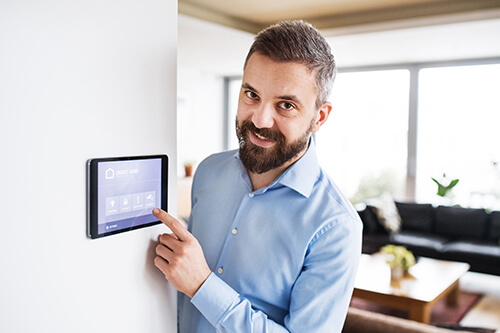 Benefits of Hiring Oleada Electrical in Redcliffe
When hiring Oleada Electrical for your electrical service, you can be confident knowing that you will get the best service around. We offer affordable prices and our
Redcliffe
electrician can address any electric service needs you may have.
Provide a stress-free solution
24/7 Emergency Electrician in Redcliffe
Our certified Master electricians are licensed and insured
Electricity is our passion
You will be our #1 priority
Only the highest-quality products will be used
We treat your house like it was our own
Fees are discussed upfront
Electrical Services We Provide:
24 Hour Emergency Electrician in Redcliffe
If you have ever had to call out an electrician for an electrical emergency you know how hard it is to find one near you that is available 24/7. We know that emergencies happen, and waiting until morning isn't always an option.
That's why we have an electrician in Redcliffe available day and night. Whether it is something simple like flickering lights or something major like a switchboard repair, getting the issue fixed should be a priority.
If you have any type of electrical emergency, give us a call, and we will see what we can do to help you.
At Oleada Electrical we service domestic and commercial properties. Our Redcliffe electrical services include:
24 hour emergency service
Commercial wiring and rewiring
Electrical safety inspections
Electrical service upgrades
Fault finding and troubleshooting
Hot water system installation
IXL installation – bathroom lights and fans
Kitchen appliance installation
Lighting, including recessed
Light switch installation and replacement
Power point installation and replacement
Real Estate property management electrical contracts
Testing and troubleshooting
TV aerial point installation
A cost-effective method for cooling your home is by installing a ceiling fan. They can be used in the summer months also during the winter. Changing the rotation of the blades can either make your room feel warmer or cooler.
Oleanda Electrical offers a range of services in ceiling fan installation. They include:
Troubleshooting of non-functioning fans.
Fan replacement.
New installations.
All rubbish will be removed after the job has been completed.
Below are some types of ceiling fans and where each one fits in:
Standard Ceiling Fans
These are the most common types of fans that are found in residential homes. They are usually equipped with four blades and a built-in light. Standard ceiling fans are available in a wide variety of styles and sizes.
Remote-controlled Ceiling Fans
Some ceiling fans have a remote control option. The remote allows you to operate the fan without having to reach up and change the settings manually. The remote allows you to adjust the fan's speed, blade rotation, and the brightness of the lighting. A single remote can be programmed to control one fan or several ceiling fans.
Industrial and Commercial Ceiling Fans
These fans are intended for use in large industrial and commercial facilities. They vary in size and can have anywhere from 4 to 10 blades.
Hot Water System Installation, Service and Repair
Our certified Redcliffe electricians provide hot water system installation and service for many makes and models. They have the equipment needed and the parts that are usually required to fix all leading brands.
If you require a new hot water system, it must be installed correctly to prevent rusting and damage. Our highly-trained and fully licensed electricians can install your system and get you hot water quickly.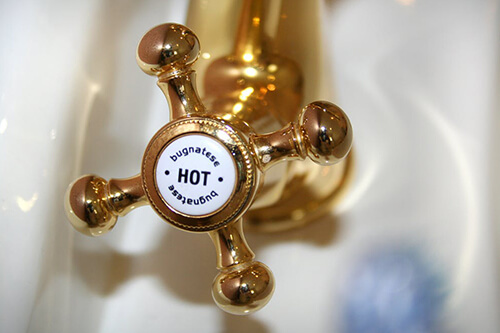 Air Conditioning Installation in Redcliffe
Air conditioning in Redcliffe is a necessity. The summer months can be unbearable. Oleada Electrical provides professional air conditioning installation in Redcliffe that can make your home comfortable and your life easier.
Air Conditioning Installation in Redcliffe Provides Many Benefits
Improves Air Quality

Keeps Pests Out

Helps with Home Security

Improves the Way You Feel

Reduces Arguments

A Better Night's Sleep

They Can Save Lives

Protects Property from Damage

Reduces Overheating of Electronics
Regular maintenance is required to keep your air conditioner in good running order. It should be serviced at least once a year by a professional service technician. Failing to do so will lead to higher energy usage and premature failure.
Our technicians will:
Check for refrigerant leaks.

Make sure the refrigerant level is correct.

Look for any air leaks.

Check the thermostat to make sure it is accurate.

Grease components and inspect belts.

Split system air conditioner installation requires both indoor and outdoor unit inspections.

Clean and tighten connections.

Inspect terminals.
Electrical Safety Inspections
Do you have old wiring in your home or office? Has there been any DIY electrical work performed? If so, you should have an electrical safety inspection performed. Electrical safety at home shouldn't be taken for granted. Don't take the risk of losing everything that you have worked so hard for. An inspection can locate areas that may be hazardous and need to be fixed.
Electrical safety inspections should also be performed when you are buying or selling a home or business.
During an electrical safety inspection, these are some of the areas that Redcliffe electrician may examine:
Any electrical hazards
Electronic devices
Level of electrical service
Lighting
Lighting fixtures
Outlets
Power points
Safety switches
Smoke alarms
Switchbox
Switches
Wiring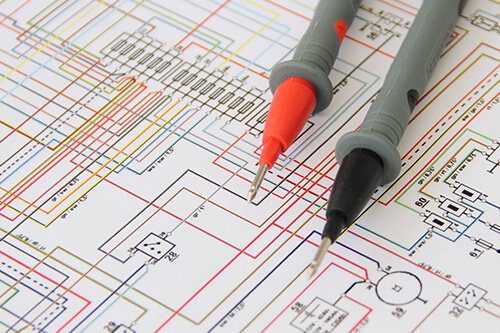 Oleada Electrical is a small business with big plans. We started our company because we wanted to make a change in the way that people saw the electrical trade. We were a part of the industry and knew that it had a bad reputation because companies were not treating their customers with the respect that they deserved. We wanted to make a difference, and we knew that we could.
Our Redcliffe electricians always provide our customers with excellent customer service and top-notch work. We focus on providing a great experience from day one. And once we are done, you will not second guess calling us back for all of your electrical needs.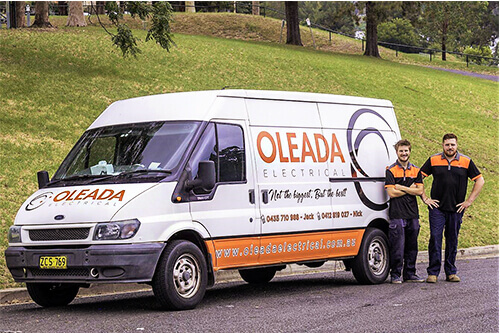 Don't Settle for A Poor Electrical Job
Our certified electricians are licensed and fully insured. They are held to high standards. Don't hire a subpar electrical company or someone who isn't licensed. By cutting corners and providing you with sub-standard work they can possibly offer you a lower price, but they can be putting your home and your family in danger.
We are here for all of your electrical needs including emergencies. If you are experiencing an electrical problem, get ahold of us right away. There is an electrician in Redcliffe on call 24/7.
At Oleada Electrical we pride ourselves on being reliable and trustworthy. We always provide excellent service and use high-quality parts and equipment. We know that you will be happy with our service, and we offer a 100% lifetime guarantee.
Work With a Local Professional Redcliffe Electrician
Electricity can be dangerous and needs to be handled by someone with the knowledge and expertise to do so. Don't hire an unlicensed or unreliable electrician in Redcliffe. Instead, call in the professionals at Oleada Electrical. This way you will know that the job will be done safely and accurately.
Call Oleada Electrical today to book your free consultation. We know that finding a trustworthy electrician can be a stressful process. You don't have to look any further. We are your local electrician in Redcliffe that will treat you as our #1 priority.