Brisbane's Leading Electrician 
Open 24/7 for Emergency Electrical Work
We service the wider Brisbane region and the Gold Coast

 Save money   24/7
 10% off for seniors
High quality   No stress

Electrician Spring Hill QLD 4000
Are you searching for an electrician in Spring Hill? When you hire Oleada Electrical, you can rest assured you are hiring a company you can trust. Our electricians are highly trained, licensed and insured.
Reasons to Hire Oleada Electrical
Pensioners get 10% off
We appreciate everything you have done. That is why we offer pensioners 10% off.
Financing Options Available
We understand that you do not want to pay for everything upfront. Call us to learn more about our financing options.
$0 Callout Fee
We offer a $0 callout fee when we finish your electrical job. Even on 24/7 emergency service.
Rapid Response & Affordable
We can get to you quickly and offer affordable stress-free solutions. Call us on (07) 3184 4703 to book your appointment.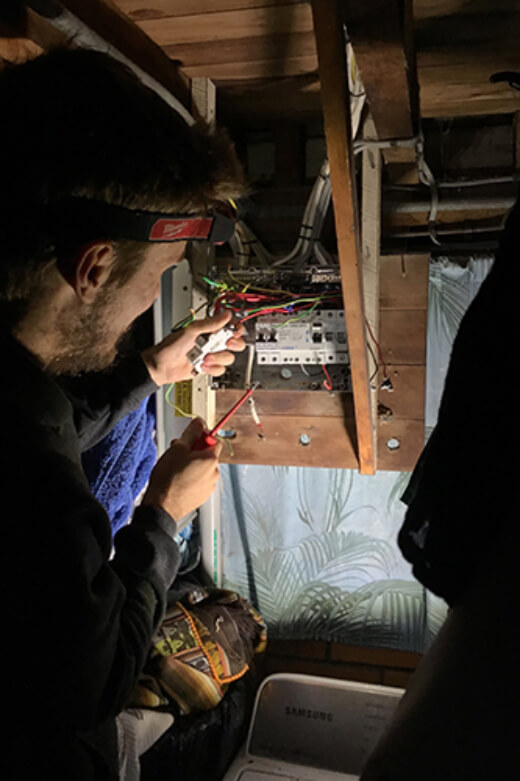 Benefits of Hiring Oleada Electrical

When you hire us, you will receive exceptional service from the moment you contact us.
Benefits of hiring Oleada Electrical:
Use the highest-quality products
Australian owned and operated
We treat your property as if it were ours
Provide Stress-free solutions
100% Satisfaction Guarantee
Electricity is our passion
24/7 Emergency Electrician in Spring Hill
Electricians are licensed and insured
Electrical Services We Provide:

Book your free consultation with Our Electrician in Spring Hill
✔ Prompt Local Service    ✔ High Quality Workmanship    ✔ Excellent Value
We Provide Outstanding Service
When you call Oleada Electrical, you will receive outstanding service from day one.
24 Hour Emergency Electrician
If you have ever experienced an electrical emergency, you know it is hard to find an emergency electrician in Spring Hill. You do not have to look any further than Oleada Electrical.
We provide service for:
Damaged light switches

Lights are out

Power loss

Broken power switches

Fallen lights

Fallen ceiling fan

Exposed cables or live wires

Fridge not working
If your electrical emergency is not listed, we can still help. Give us a call, and we will make sure it is taken care of safely.
Electric Switchboard Upgrades
Defective switchboards are dangerous and can lead to electrical shock and fires. They need to be upgraded right away.
Common symptoms of a defective switchboard are:
Fuses keep blowing

Lights flicker

Overcrowding

Loose connections

No safety switch

Short circuits

Fuses are rewired

Asbestos is present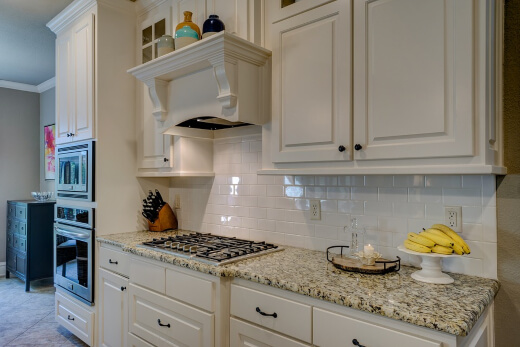 Air Conditioner Installation
Air conditioners are a great way to beat the heat. The installation of an air conditioner can improve comfort and make your life easier. Do not wait until you are miserable to get an air conditioner.
Air conditioners must be serviced at least once a year to keep them running properly. The filters, fins and coils get dirty and must be maintained. Avoiding maintenance can lead to higher energy usage and premature failure.
Smoke Alarm Installation
Queensland legislation changes now require all substantially renovated residences and new properties must have an interconnected, photoelectric smoke alarm system installed. Our electricians understand these changes and can provide you with everything you need.
Legislation requires smoke alarms to be:
In every bedroom

On each storey

Located in hallways that connect bedrooms to the rest of the home

Positioned between bedrooms if no hallway is present

Located in the most likely path of travel if no bedrooms are on the storey

Photoelectric

Hardwired or contain a 10-year non-removable lithium battery

Interconnected with the rest of the alarms in the home
Residential and Commercial Services
Book Your Free Consultation Today
Call Oleada Electrical today to book your free consultation. Our expert technicians are here to help you with all your electrical needs. Do not hire a subpar contractor or perform the work yourself.
Hire the best electrician in Spring Hill, Qld 4000 that can get your job done quickly and professionally. 
Book your free consultation with Our Electrician in Spring Hill
✔ Prompt Local Service    ✔ High Quality Workmanship    ✔ Excellent Value