Brisbane's Leading Electrician 
Open 24/7 for Emergency Electrical Work
We service the wider Brisbane region and the Gold Coast

 Save money   24/7
 10% off for seniors
High quality   No stress

Electrician Wilston QLD (4051)
Are you looking for a dependable and inexpensive electrician in Wilston? Oleada Electrical is the local electrician you can trust.
Why You Should Hire Us
Prompt & Affordable Electricians
Call us on (07) 3184 4703 today for prompt and affordable residential or commercial service in Wilston.
High Quality Electrical Services
Our qualified and insured electricians provide high quality and safe electrical services.

Pensioners get 10% off
You have given all your life. Now it is time to get something back. Oleada Electrical offers 10% off to senior citizens.
Financing Available
If you do not want to pay upfront, that is OK with us. We offer financing options.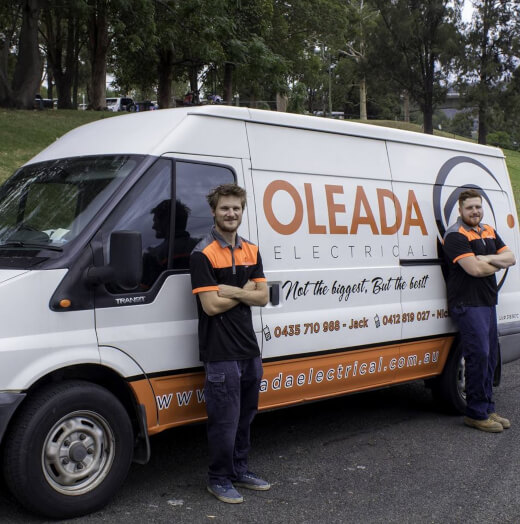 18 Benefits of Hiring Oleada Electrical
Licensed and insured electricians
Use the highest-quality products
Nearby and have rapid response
On Call 24/7 Emergency Electrician in Wilston
We will discuss fees upfront
We are passionate about electricity
Offer a stress-free solution
 Australian owned and operated
Electrical Services We Provide:

Book your free consultation with Our Electrician in Wilston
✔ Prompt Local Service    ✔ High Quality Workmanship    ✔ Excellent Value
We Provide a Wide Variety of Electrical Services
We know that finding a reliable electrician in Wilston can be difficult. At Oleada Electrical, we will provide you with outstanding service from the very moment you contact us.
Smoke Alarm Installation in Wilston
Legislation changes have been put into place for your safety and the safety of your family. These changes require that all substantially renovated residences and new properties that have been approved after January 1st 2017 must have an interconnected, photoelectric smoke alarm system installed.
It is also required that all hardwired smoke alarms must be installed by a licensed electrician.
New legislation requires that smoke alarms must be:
On each storey

Interconnected with the rest of the alarms in the home

Photoelectric

Located in hallways that connect bedrooms to the rest of the home

In every bedroom

Located in the most likely path of travel if no bedrooms are on the storey

Hardwired or contain a 10 year non-removable lithium battery

Positioned between bedrooms if no hallway is present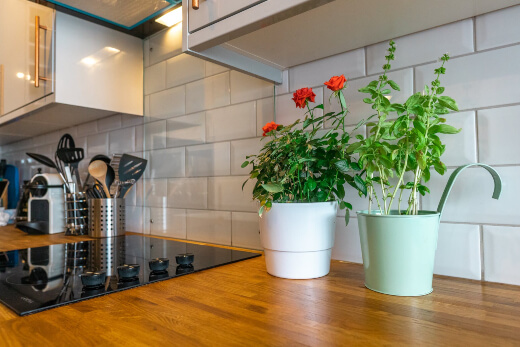 Ceiling Fan Installation in Wilston
Ceiling fans are a great way to keep cool in the summer and stay warm in the winter.
Oleada Electrical's Wilston electricians offer a wide range of ceiling fan services. These include:
Replace faulty ceiling fans.

Install new ceiling fans.

Run tests on non-functioning ceiling fans.

After the job is completed, we will remove all rubbish that is left.
24 Hour Emergency Electrician in Wilston
Are you experiencing an electrical emergency? Do not wait until morning to call us. You can reach us 24/7.
We provide high priority emergency service for:
Exposed cables or live wires

Broken power switches

Power loss

Fallen ceiling fan

Fridge not working

Lights are out

Fallen lights

Damaged light switches
If your emergency is not listed, we can still help.
Hot Water System Installation
Over the years, instant hot water has become a necessity. So, when the hot water system malfunctions, it can be a real inconvenience. Hot water systems should be installed by a licensed and insured electrician in Wilston. This helps to ensure that it is installed correctly.
We provide the installation of new tanks and repairs of old tanks. They can quickly identify the problem and provide a solution.
Lighting Installation
At Oleada Electrical, we offer complete lighting solutions to residential and commercial properties. We can look at your situation and determine your exact needs.
Book Your Free Electrical Consultation Today
Call Oleada Electrical today to book your free consultation. Our expert electricians in Wilston, QLD 4051, can help you with all your electrical needs.
Book your free consultation with Our Electrician in Wilston
✔ Prompt Local Service    ✔ High Quality Workmanship    ✔ Excellent Value