Brisbane's Leading Electrician 
Open 24/7 for Emergency Electrical Work
We service the wider Brisbane region and the Gold Coast

 Save money   24/7
 10% off for seniors
High quality   No stress

At Oleada Electrical, we are your local 24 hour emergency electrician in Wynnum that can take care of all of your residential and commercial electrical needs.
Are you in need of an electrician in Wynnum? So what's the problem? Are you having an electrical emergency, need an electrical repair or interested in upgrading your service?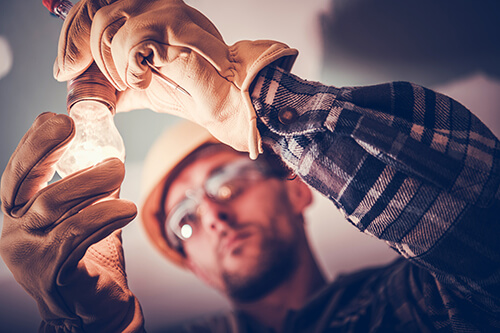 Benefits Of Our Electrical Service in Wynnum
Whether you are having an electrical upgrade performed or having lighting installed there are many benefits in hiring a professional electrician in Wynnum.
We never recommend carrying out electrical work on your own. Electricity is dangerous and needs to be handled by someone that has had the proper training to do so.
Professional Work
At Oleada Electrical, our master electricians have been highly-trained and are fully licensed and insured. With all of their experience and training, they have the knowledge and skills that are required to deal with any electrical problem that you may be having. When you work with us, you are guaranteed to receive a professional job.
Safety
Electricity is dangerous and if not handled correctly can lead to electrical shock and even death. If installed incorrectly it can lead to a fire. Electrical safety at home or your business should be a top priority. At Oleada Electrical, we believe that you should never compromise on safety or quality work. That is why we always use high-quality parts and never cut corners.
We Have the Proper Tools and Equipment
Electrical work requires the proper tools and specialised equipment to perform the job correctly. Our electricians have access to all of the tools that might be needed to fix any electrical fault. This allows them to fix the issue quickly without causing additional damage.
Reliable
Electrical emergencies can happen at any time. You can count on us to be there when you need us. Don't go all day or all night without electricity because it is after hours. Call Oleada Electrical your local 24 hour Wynnum electrician. Our expert electricians can fix your issues any time day or night.
Always On Time
We are dedicated to providing you with the best service possible. This includes making things stress free and always being on time. We know that your time is valuable, and we will make you our #1 priority.
Clean Up Rubbish
We always provide exceptional and friendly service and clean up the rubbish and dispose of it for you.
Lifetime Warranty
We offer a lifetime warranty on all work completed and a 100% satisfaction guarantee.
Fees Will Be Discussed Upfront
Many people will put off having electrical work performed because they don't want to get blindsided by the cost. That's why we always discuss our fees beforehand. We are also proud to give 10% off for seniors.
24 Hour Emergency Electrician in Wynnum
We are your local emergency Wynnum electrician. By being nearby, we can get to you quickly. You can count on us to take care of any job that you have. There isn't any job too big or too small.
Electrical Services We Provide Wynnum:
Electrical Services We Provide Wynnum
At Oleada Electrical we service domestic and commercial properties. Our Wynnum services include:
24 hour emergency service
Commercial wiring and rewiring
Electrical safety inspections
Electrical service upgrades
Fault finding and troubleshooting
Hot water system installation
IXL installation – bathroom lights and fans
Kitchen appliance installation
Lighting, including recessed
Light switch installation and replacement
Real Estate property management electrical contracts
Testing and troubleshooting
TV aerial point installation
Queensland legislation changes have been put into place for your safety and the safety of your family. They require that all substantially renovated residences and new properties that have been approved after January 1st 2017 must have an interconnected, photoelectric smoke alarm system installed. We understand these legislative changes and can provide you with everything that you need.
Old electric switchboards can be frustrating and dangerous. Blown fuses and electrical shorts are a hassle to deal with, and they can be dangerous. If your switchboard is outdated, you should consider having it replaced.
If you notice any of the following signs you may need a switchboard upgrade:
Absence of a safety switch
Fuses keep blowing
Lights that flicker
Loose connections
Overcrowding
Rewired fuses
Short circuits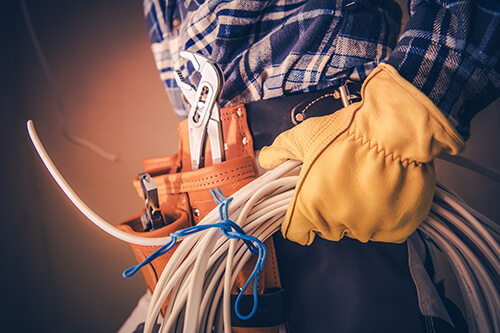 Hot water is a necessity. If you are having issues with your hot water system, don't put off having it fixed. We offer repair and replacement of
hot water systems
in Wynnum QLD 4178.
If you require a new hot water system, it must be installed correctly to prevent rusting and damage. Our highly-trained and fully licensed electricians can install your system and get you hot water quickly.
Our knowledgeable Wynnum electrician can repair all types of hot water systems. They carry parts to fix all leading brands. They can quickly diagnose your issue and provide you with a solution for hot water system repair.
24 Hour Emergency Electrician in Wynnum
Are you looking for "emergency electrical contractors near me" for your home or business? Don't wait until morning to call us for help. You can reach our on call Wynnum electrician 24 hours a day, 7 days a week.
We provide service for all electrical service, some are mentioned below:
Broken power switches
Damaged light switches
Exposed cables or live wires
Fallen ceiling fan
Fallen lights
Fridge not working
Lights are out
Power loss
If you have any other type of electrical emergency, give us a call, and we will see what we can do to help you.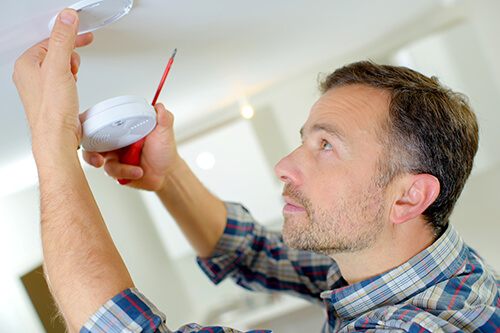 Electrical Safety Inspections
Routine Maintenance and safety inspections help to ensure that the wiring and electrical components in your home or business are in good working order.
Electrical safety inspections
are a way to prevent accidental injuries and avoid costly repairs.
Oleada Electrical offers electrical safety inspections to homeowners and businesses. When we perform the inspection, we will inspect a variety of components and devices.
An electrical safety inspection may involve:
Inspect all outlets, switches and lighting fixtures
Inspect Electronic devices
Test smoke alarms
Determine if there are any electrical hazards
Look for exposed or uncovered permanent wiring
Check for outdated wiring
Perform tests on safety switches
Examine switchbox
Check safety switches
Test lighting
Test power points
Estimate level of electrical service
Make sure wiring is up to code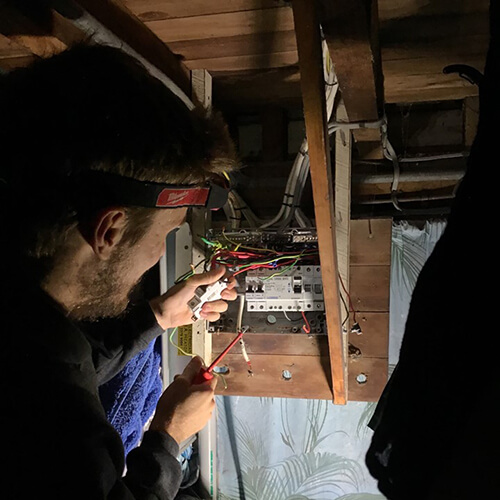 Oleada Electrical was founded because we wanted to make a change in Brisbane's electrical service space. We were a part of the industry and knew that it had a bad reputation.
We wanted to make a difference and provide customers with great customer service along with top-notch service. We were positive that we could make our customers happy, and we have succeeded in doing so.
You shouldn't have to deal with unnecessary stress when you are having electrical work performed. We focus on providing you with excellent service from the moment you first contact us to the completion of the job. And it doesn't stop there. You can call us anytime, and we will be there to help you.
Hire the Best Electricians in Wynnum QLD
Don't settle for a subpar electrical company when you require electrical services performed at your home or business. Electricity can be very dangerous and all jobs need to be completed by an electrician in Wynnum with the expertise to do so. At Oleada Electrical we pride ourselves on being reliable and trustworthy.
Our certified Wynnum electricians always provide excellent service and use high-quality parts and equipment. We are so certain that you will be happy with our service, and we offer a 100% lifetime guarantee.
Call Oleada Electrical Today
When you hire our services, you can be confident knowing that you will get the best service around. We offer affordable electrical services and can address any electric service needs you may have.
Call us today or book online for your FREE Consultation. If you are looking for a top rated electrician in Wynnum look no further than Oleada Electrical.