If you are looking for an article where energy star rating is explained then look no further.  With energy costs constantly rising, reducing energy consumption is something that must be done.
The government has made this a little easier with the addition of Energy Star labels. Labels can be found on everything from ceiling fans to refrigerators and TVs.
These labels are there to help you choose appliances that are energy efficient and better for the environment.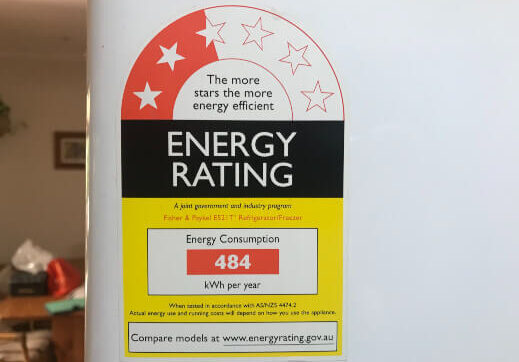 Energy Star Rating Meaning
When an appliance has the Energy Star rating, it means it meets certain government guidelines. The Energy Star rating was established to reduce pollutants, greenhouse gases, and use less energy.
Since these appliances use less energy, you can lower your electricity consumption. Which in turn, will lower your electricity bill.
Energy Efficiency Definition
For an appliance to meet the government guideline it must perform as well as other appliances while being energy efficient. But what is considered energy efficient? It basically means that the appliance uses less energy while performing just as good or better than other non-Energy Star rated appliances.
Energy efficiency helps eliminate energy waste. The benefits of energy efficiency include reduced demand for energy and a reduction in greenhouse gasses.
Reading the Energy Guide Label
The energy guide label may look intimidating, but it is easy to read once you know what you are looking at.
The upper right corner is the make and model.

The top of the label will list the key features

The large number in the center shows the amount of energy the appliance will use in a year. This number is often measured in kilowatts hours per year (kWh/Y).

The number under kWh/Y is a number that shows the average use of similar models.

At the bottom of the label is a dollar amount. This number indicates how much it will cost to run the appliance for a year. The amount is based on the national average rates.
How Do Products Earn the Energy Star Label
A product must meet the energy efficiency specifications to receive the Energy Star label. The specifications are based on the following:
It must provide significant energy savings.

The product must be as good as or better than similar products while providing energy efficiency.

When the product costs more than similar less-efficient products, the extra cost must be able to be recovered in a reasonable amount of time.

Energy efficiency must be able to be attained through widely available, non-proprietary technologies.

Energy consumption and performance is measured and validated with testing.

Visible labeling would successfully distinguish between products.
Why You Should Purchase Appliances with the Energy Star Label
The label was created to assist consumers in identifying and purchasing energy-efficient products. If the product has the Energy Star label, is it a good choice.
Benefits of purchasing an Energy Star rated appliance:
Saves you money on your electricity bill.

Are better for the environment.

Are more efficient.

You can possibly qualify for rebates.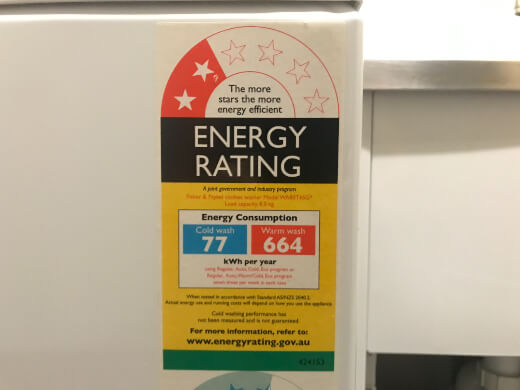 Types of Energy Star Products
The Energy Star rating is not only for household appliances. Many products are certified and can help you save money around your home or business. Some of the products that you can find with Energy Star ratings are:
Appliances

Building Products

Commercial Food Service Equipment

Data Center Equipment

Electronics

Heating and Cooling

Lighting

Office Equipment

Water Heaters
 …and More
We Can Help You Save Money with Energy Star Products
If you are serious about lowering your electricity bill, install Energy Star products in your home and/or business. By replacing your old appliances with new energy-saving ones, you can save money and help the environment.
At Oleada Electrical, we are here to help you with all your electrical needs. To learn more about the installation of Energy Efficient products and how they can benefit you, call us today.