Who doesn't love a good summer rain? Still, as we enjoy the beautiful summer weather in Brisbane, we know how quickly a light rain shower can turn into a severe storm so we listed a few home protection tips for you.
A storm can happen anywhere, anytime and you don't want yourself or your family to be caught out in the midst of a major storm. So, what can you do to make sure you and your home stays safe during major storms? Here's how to protect your home during severe weather in Brisbane.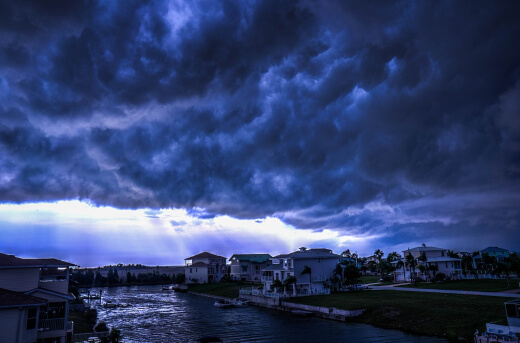 Our Home Protection Tips for Severe Weather
The Queensland government strongly recommends preparing your home before the storm season. Coping with the wild weather can sometimes be quite scary, so being prepared for an emergency will not only protect you, but your home too. 
Severe storms can cause major damage to your home and assets, so taking precautions to protect it is strongly recommended. It's always a good idea to frequently check local weather forecasts, so if there is an imminent, severe storm, you'll know it's coming and prepare. 
Still, you don't want to leave all your storm preparations to the final minute. Follow these tips to make sure you're ready for any eventuality: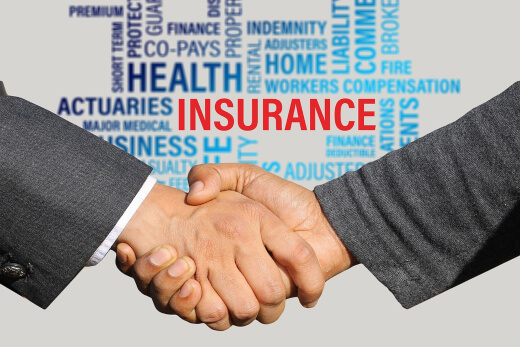 No matter how prepared you really are, sometimes nature can be ruthless and you may incur damage or loss. Making sure your home and assets are all adequately insured has to be the first step.
Should anything happen to your home, car or contents, you'll want to know that you have a safety blanket and anything you lose can and will be replaced.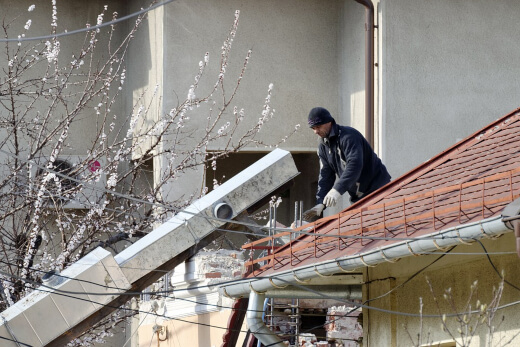 You should be regularly inspecting your home for any loose fittings, tiles or anything that can come loose in a major storm. 
Be sure to check for: 
Loose roof tiles. 

Any gaps or leaks in your roofing.

Loose or clogged gutters and downpipes. 
Anything that could potentially become hazardous in major winds or flooding should be properly secured. Some experts recommend contacting a builder who can help you assess any weak areas around your home.
3. 
Get Stuck Into your Garden
Any sharp or hazardous equipment should be properly stored in your garage or in a shed, above ground level. Leaving out garden equipment in a storm can cause major damage, and not only to your equipment. 
Any garden furniture that could fly away or be sucked up in a cyclone should be fastened down before any approaching storm. Branches and trees can also cause a lot of damage in a severe storm so be sure to trim back trees and hanging branches. 
4. 
 Protect Your Power Points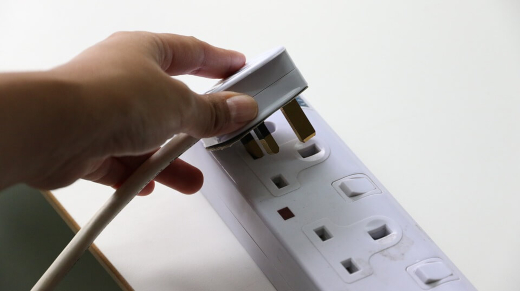 Storms can cause major problems for your home's electronics and the last thing you want to worry about in a storm is a fire caused by an electrical issue. Installing a surge protector is a great way to keep your appliances and electronics safe during an electrical storm.
It's also important for you to know exactly where all your major switches are. In the case of an emergency, switching off major power points is incredibly important. 
Book your free consultation with Our Electrician
✔ Prompt Local Service    ✔ High Quality Workmanship    ✔ Excellent Value
5. 
Worry About Your Windows
Especially in storm-prone areas, your windows can quickly become damaged and that can become quite dangerous. Consider protecting your windows with shutter or metal screens to avoid them smashing in the midst of a storm.
6. 
Get Yourself Some Sandbags
If you live in an area which is prone to flooding, consider surrounding your property with some sandbags which can help to protect your property from any major flooding.
7. 
Prepare an Emergency Kit
Conditions can quickly change so having a pre-packed emergency kit is so important. An ideal storm emergency kit should include: 
A Supply of Clean Drinking Water

A Comprehensive

First-Aid Kit

Battery Powered Torches & Lanterns

A Supply of Essential Medication

A Car Charger for Your Phone

A List of All Major Emergency Numbers
Wrapping Up Home Protection Tips for Severe Weather
Properly preparing your home will help to alleviate anxiety during a storm. Should a severe weather warning be issued, you'll want to make sure all your windows and shutters are closed. 
Switch off major power and gas mains and disconnect any appliances. 
Move your vehicles under shelter to avoid hail or environmental damage. If you don't have a cover under which to park, cover your vehicle in a tarp or blanket, but make sure it's properly secured and won't come loose in severe winds. 
Find a safe spot in your home to wait out the storm. It's recommended to gather your family in the strongest room in your house, and away from windows. 
Once the storm has subsided, be sure to thoroughly assess your home for any major damage. Take the time to seek out neighbours to make sure everyone is alright and if they need any assistance. 
So, there you have it, everything you can do to keep yourself and your family safe during severe weather in Brisbane. For more home protection tips on how to protect your home during severe weather in Brisbane, contact the experts or visit the Brisbane City council website.
Book your free consultation with Our Electrician
✔ Prompt Local Service    ✔ High Quality Workmanship    ✔ Excellent Value