Time for a kitchen renovation? There's so much to consider when it comes to a kitchen renovation, and your electrics are a big part of it.
Not only do you want to make sure you've got stylish and efficient appliances, but you'll want to ensure everything is wired and working correctly for an effortless cooking experience.
Not sure where to start? Here's some advice from the leading kitchen renovation electricians in Brisbane.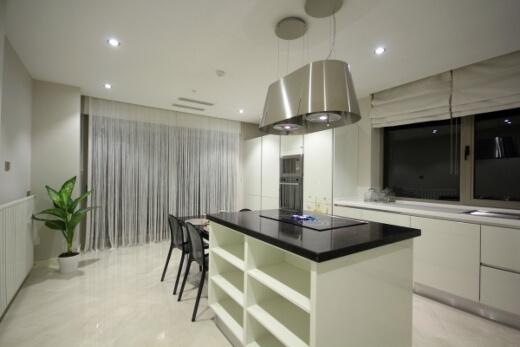 What to Consider During Kitchen Renovation
There is so much you can do when it comes to a kitchen renovation. From finishing and furnishing to appliances and outlets, there are all kinds of possibilities for personalizing this important in-home space.
Your kitchen is not only a meal preparation area; it's the hub and heart of your home, a room where families spend a lot of their time. That's why it's essential to make sure you've considered everything when it comes to your kitchen upgrades. 
Looking at your appliances is a natural first step in the kitchen renovation process. This will help you determine your kitchen's flow and all the things you need to make space for. However, there are other electrical kitchen upgrades to think about, like having sufficient electrical outlets for all of those appliances and even some added extras. 
Here are our top 6 electrical kitchen upgrades to consider when getting your kitchen redone:
1. Improving Your Lighting
There are so many ways that you can use lighting to keep your kitchen fresh and exciting, and we're not just talking about your standard ceiling-mounted lights. You can add under-counter lights, colour controlled lights, accent lights and spotlights to create an incredible kitchen ambience.
2. Installing Pop-Up Outlets
Having enough outlets in your kitchen is essential, especially for a moveable appliance like your blender, mixer and the like. However, outlets aren't the nicest thing to look at and don't always blend into the aesthetic. Consider installing some pop-up outlets that you can push down or tuck away when not in use. 
3. Designer Switches & Dimmers
While you're improving your lighting and outlets, why not include your switches too. You no longer have to settle for the plain plastic switches. Upgrade to stainless steel, wood, stone or even ceramic. Plus, dimmers are great to save electricity and add some romantic lighting.
4. Upgrading Your Oven
It's always a good idea to consider a new oven installation, especially if you're currently using an older model. Older ovens can use a large amount of electricity and lose efficiency over time. If you're someone who bakes or uses the oven a lot, consider a high-performance convection oven that cooks food faster, saving you electricity. Make sure you contact a licensed installer for your oven installation to ensure it's done correctly.
5. Get a New Stovetop
While you're at it, you may want to replace your electric stovetop. Again, consider more efficient electric options, or get yourself an induction stove. Induction stovetops are far more efficient as less heat is lost in the heating process. Ensure your electric cooktop installation is carried out by a licensed electrician so that you won't have any electrical issues. 
6. Decide on A Designer Rangehood
Rangehoods are a must-have but can be quite the eyesore. Luckily, there are some really fantastic modern rangehoods to choose from, making them either a stand-out, modern feature or enable you to have it blend into your design. At Oleada Electrical, we offer a wide range of rangehood installations in Brisbane.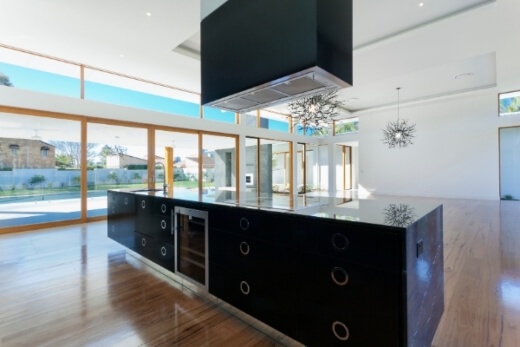 Quick Tips to Help You Save Some Costs
You won't want to get too frugal when it comes to your kitchen upgrades. Doing your kitchen renovation right the first time will save you money in the long run. However, there are a few things you can do to save a few bucks here and there. Such as: 
Keep your sinks and drainage in the same place as much as possible. Moving plumbing can become quite costly. 

Reface your cabinets with paint or wallpaper rather than replacing them entirely. 

Look for energy-efficient options as much as possible. They may require a more significant outlay, but you'll see the difference in your utility bill. 

Hire one contractor for all your electrical work. Multiple call outs can become costly and cause confusion. Instead choose one, trusted contractor who can get the job done.
Why Choose Oleada for Your Electrical Kitchen Renovation?
Our electricians offer a wide range of expertise and experience to provide you with the very best service and advice throughout your kitchen renovation process. We specialize in electric stove top installation and rangehood installation in Brisbane, as well as any other electrical needs you may have. 
Efficient, cost-effective and expertly executed. At Oleada Electrical, we pride ourselves on premium, professional service. Contact us today to find out how we can help you with your kitchen renovation and electrical kitchen upgrades.

Book your Electrical Upgrades

Today
✔ Prompt Local Service    ✔ High Quality Workmanship    ✔ Excellent Value