A Rangehood is the optimal kitchen appliance when it comes to meal prep, even though it often goes unnoticed. So, when you're upgrading or investing in a rangehood, you'll want to make sure that it's installed correctly by a licensed expert.
Recently bought a new rangehood? Here's everything you need to know about Rangehood Installation in Brisbane.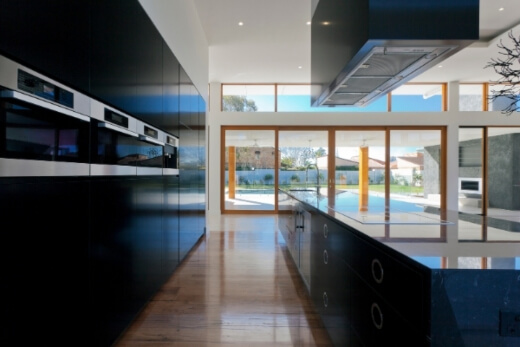 Rangehood Installation Brisbane
When renovating your kitchen and upgrading appliances like your stove or fridge, it's easy to forget about your Rangehood, even though it's a critical kitchen appliance. At Oleada, we offer qualified and experienced rangehood installations Brisbane for both residential and commercial applications.
Our electricians have a wide range of experience across various leading brands and models of rangehoods. Rangehoods offer a wide range of benefits, including:
Improving the air quality within the kitchen.

Regulating the kitchen temperature during cooking.

Preventing odours from cooking to spread around the house.

Keeping your kitchen cleaner by removing excess moisture.

Offering greater visibility with built-in lights. 

Adding a stylish touch to your kitchen aesthetic. 
However, when you take the time to invest in a stunning, new rangehood, it's essential to make sure it's installed correctly.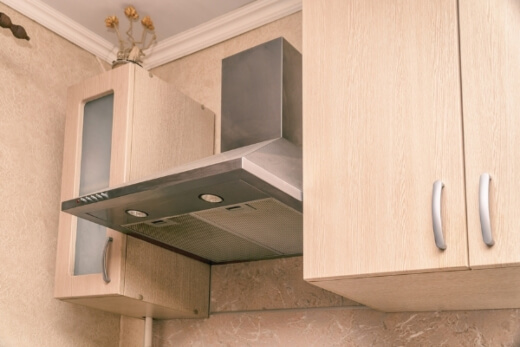 Is it Difficult to Install a Rangehood?
There are multiple components when it comes to rangehood installations. While you can do it yourself, it's not recommended as it's absolutely essential to ensure your Rangehood is ducted and wired correctly. 
While most modern Rangehood comes with a single extension cord that can simply be plugged in, mounting and ducting your Rangehood is a technical process and should be trusted to a professional. 
In Australia, it's also important that your installation meets strict regulatory standards. 
What Kinds of Rangehoods Can We Assist With?
To date, there are a massive amount of Rangehoods available on the market from which to choose from. At Oleada, we specialize in a wide variety of rangehood installations, whether mounted, under a cabinet, over a kitchen island, and even industrial-kitchen sized rangehoods. 
We can assist with:
Wall Mounted.

The most common type of Rangehood where it's secured against a wall. 

Undermounted.

These Rangehoods are fitted into the kitchen cabinetry. Ideal for minimalist design aesthetics. 

Island Mounted.

These rangehoods are free-standing, mounted above kitchen islands or benches.

Retractable.

Also known as slide-out rangehoods, these rangehoods are installed beneath your cupboards and can be pushed away when not in use. 

Canopy.

These are most common in professional kitchens, where the Rangehood extends over the entire cooking area. 

Ductless.

This kind of Rangehood uses charcoal filters rather than ducts. 

Downdraft.

These are more compact appliances positioned at the back of a cooktop and rise into place when needed. 

Barbecue.

Similar to an indoor system, just placed outdoors above a gas stove or barbecue area.
Factors to Consider Before Buying Your Rangehood
Before making the investment, it's essential to consider your house's layout and your kitchen needs. You'll need to think about: 
Rangehood Size

Extraction Capacity

Noise Level

Style (including brand, make and model)

Price
Once you've considered all these factors, it's time to contact a licensed installer to assist you with your rangehood installation.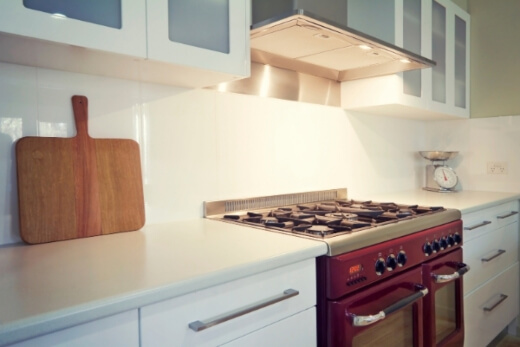 Why Choose Oleada for Rangehood Installation in Brisbane
We offer a wide range of electrical services to homeowners and businesses across Brisbane. Not only can we provide professional service and rangehood installations, but we'll also be able to make sure your Rangehood is adequately maintained, increasing its longevity. 
We maintain an incredibly high level of workmanship and electrical expertise to guarantee client satisfaction. Plus, we ensure our materials and installation meet only the best Australian standards. 
When it comes to Rangehood installation in Brisbane, trust the experts at Oleada!

Book your Rangehood Installation

Today
✔ Prompt Local Service    ✔ High Quality Workmanship    ✔ Excellent Value