Are you having trouble getting a good signal on your TV? If so, we can help. We offer TV antenna installation in Brisbane that will improve your signal and help eliminate pixelation.
Our licensed and insured electricians can install and repair antennas.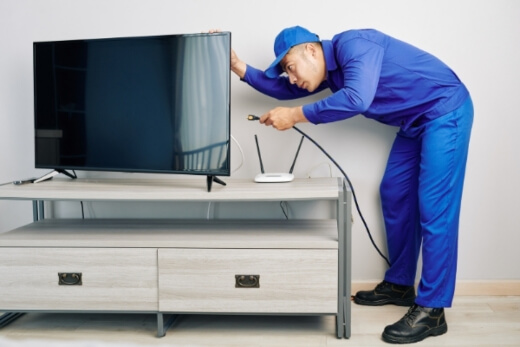 New TV Antenna Installation in Brisbane
There is not a job too big or too small. We provide installation of TV aerial in Brisbane to residential and commercial clients, including but not limited to:
General and corporate offices
Benefits of Hiring Oleada Electrical for TV Antenna Installation
When you hire Oleada Electrical for your TV antenna installation in Brisbane, you will receive amazing service from the very moment you contact us.
Highly-trained and knowledgeable electricians
We will treat your home as if it were our own
We use the highest-quality products
Fully licensed and insured electricians
We provide stress-free solutions
Australian owned and operated
Upfront pricing and competitive rates
Our final product is always professional and visually pleasing
Safety is our main concern
We are passionate about what we do
Fast and reliable service that you can count on
If you already have an existing antenna and have bad reception, you could benefit from hiring a TV antenna repairman. Our technicians can get your antenna working properly, so you can watch your favourite programs.
There are several reasons why your antenna can be receiving a bad signal. These are:
Positioning of the antenna
It was installed incorrectly
There is rust on the antenna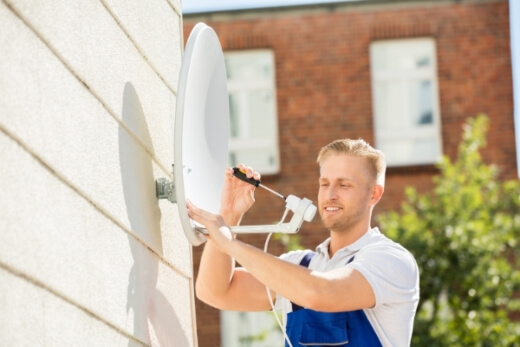 Hire a Professional for TV Installation in Brisbane
If you are planning on installing a TV antenna in Brisbane, hire a professional. There are many benefits in doing so. At Oleada Electrical, our technicians have been trained on how to professionally install an antenna and the risk factors that are involved.
Safety
Our TV antenna repairmen understand the dangers of their job. They know how to stay safe while working in high places around obstacles and wires. You will not have to climb up on the roof and take the chance of falling off. 
Licensed and Insured
Our technicians are licensed and insured. If something were to happen, their insurance would cover it. You do not have to get your insurance company involved.
Saves Time
A professional has the tools and knowledge needed to install a TV antenna quickly and professionally. If you try to handle the job yourself, you will waste a lot of time deciding how to do the job.
Placement
We can find the perfect spot that will get the best signal. It will be at the right height and angle.
Unnecessary Damage
The electricians at Oleada Electrical will install your TV antenna without causing any unnecessary damage.
It Will Be Done Right
When you hire a professional, it will be done right. You will not have to climb up and down a ladder trying to get a signal or call someone else for help.
You Will Not have to Find Help
If you try to install a TV antenna yourself, you will need to find someone to help you. You may also need to borrow a ladder.
Fewer Service Interruptions
A professional will ensure that your TV antenna is getting an optimal signal. This will mean that you will experience fewer service interruptions. 
It Will be Secure
When you hire a professional for TV antenna installation in Brisbane, you can be sure that the antenna is secure.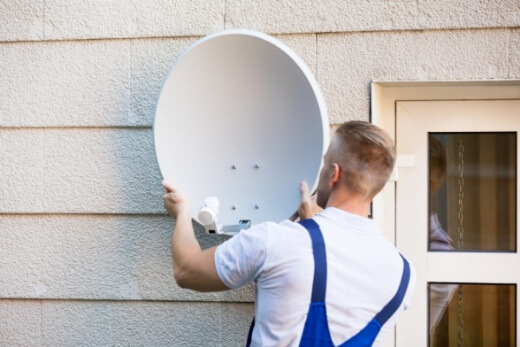 Contact Us for TV Antenna Installation in Brisbane
If you have been looking for "TV antenna installers near me," look no further. The technicians at Oleada Electrician are here to help you. We can get your job completed quickly and professionally.
Do not risk hurting yourself, falling, or damaging your home. Our technicians will do the job right the first time. When you need TV antenna installation in Brisbane, give us a call.

Book your TV Antenna Installation

Today
✔ Prompt Local Service    ✔ High Quality Workmanship    ✔ Excellent Value