Do you want to be able to watch your favourite television shows in a different room? Are you unable to because you do not have a TV point available? Do not wait any longer.
Call Oleada Electrical today for TV point installation. We can install points anywhere in your home.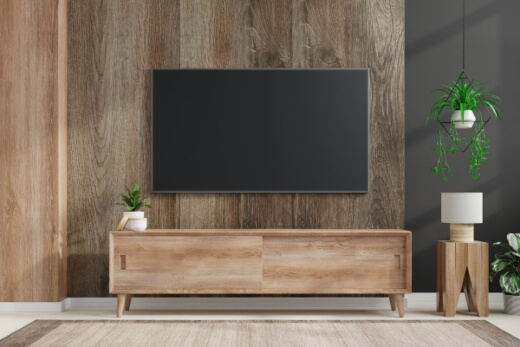 What is TV Point Installation?
TV points are TV antenna wall sockets. These sockets give you the ability to hook your TV to the outlet. Once your TV is connected, you will be able to watch free-to-air TV stations. 
Having additional TV points installed can make things more convenient for you and your family members. Each TV can display a different program, so there is no more arguing about what to watch. And you no longer have to hang out in the lounge room until you are ready for bed.
Have TV point installation in your bedroom and relax in your bed while watching TV. Most homes have TV points in the lounge room. But for many families that is an inconvenience. We can install a TV point almost anywhere.
You may also be interested in TV antenna point installation in:
Benefits of Hiring Oleada Electrical
When you hire Oleada Electrical, you will receive numerous benefits. Many electrical companies are only in the business to make quick money. They have not been professionally trained and are unable to offer the superior service that we provide.
When you hire us for your electrical service needs, you will receive exceptional service from the very moment you contact us. Our professional electricians will treat you with respect.
Benefits you will receive:
Provide stress-free solutions
No job too big, or too small
We will discuss fees with you upfront
Electricity is our passion
Use the highest-quality products
Exceptional quality work every time
Friendly service you can trust
Our electricians are licensed and insured
We offer a full range of services
24/7 Emergency electrician
We treat your home like it is ours
Why You Should Hire a Professional
When you hire a professional to install your TV point, you can count on it being done right. An improper installation can look awful, and the signal can be affected. At Oleada Electrical, our technicians will get the job done right and ensure you get the best possible signal. 
Do not try TV point installation yourself. An improper installation can cause you to spend more money in the long run. 
Reasons you should hire a professional:
Have been trained in proper installation procedures
Have the tools to do it right
Know the dangers they can encounter
Can troubleshoot any issues that may arise
Will get you the best possible signal
It will look professional
Will make the job quick and stress-free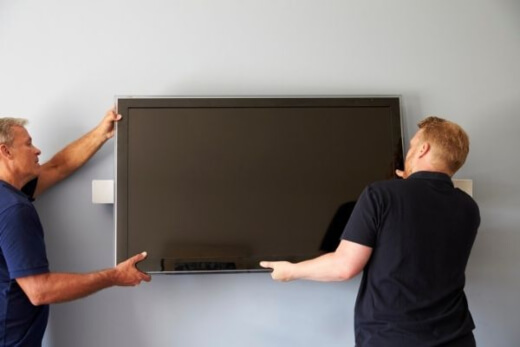 When you have TV point installation, you may also consider TV wall mounting. A wall mounted TV looks sleek when it is done professionally. Do not waste time and energy trying to hang it yourself. We can take care of the mounting at the same time we do the TV point installation.
Having your TV mounted will save you space, is aesthetically pleasing, reduces glare, is safer, and we can hide the wires.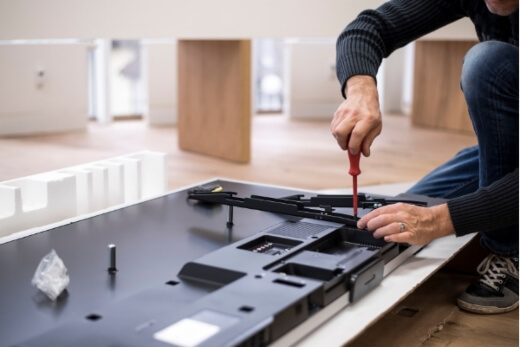 When you need to have work done at your home, you want to hire the best. Subpar electricians may offer lower prices, but they cut corners and perform sloppy work. Having shoddy work done at your home is not only aggravating, but it can also be dangerous.
Our licensed and insured electricians never put you in danger by providing substandard work. At Oleada Electrical, we know you will be completely satisfied with our service. We take great pride in being reliable and trustworthy. We even offer a 100% lifetime guarantee. 
Call the Professionals for TV Point Installation
When you hire Oleada Electrical, you will save time and money. Call us today to book your TV point installation. 

Book your TV Point Installation

Today
✔ Prompt Local Service    ✔ High Quality Workmanship    ✔ Excellent Value