Brisbane's Leading Electrician 
Open 24/7 for Emergency Electrical Work
We service the wider Brisbane region and the Gold Coast

 Save money   24/7
 10% off for seniors
High quality   No stress

Electrician Forest Lake QLD 4078
Do not settle for any electrician in Forest Lake. Only hire the best to perform electrical work at your home or business. Electricity is extremely dangerous and should always be handled by a certified electrician.
At Oleada Electrical and Air, our electricians are trained, licensed and insured. With the knowledge needed to handle every type job. From an electrical emergencies, smoke alarm compliance to switchboard upgrades.
Why You Should Choose Oleada Electrical
Never attempt to do any DIY electrical work yourself (Read about the dangers of DIY electricals here). Electricity can be dangerous if not handled correctly. From electrical shock to housefires, the dangers outweigh the savings. Do not hire any electrical company to handle your electrical needs.
Subpar electricians often cut corners and use low-quality materials to offer you a cheaper price. Our certified electrician in Forest Lake never cuts corners because we understand your life and property are at risk.
Benefits you will receive:
Provide stress-free solutions

Rapid response

Electricity is our passion

Energy efficient

You are our #1 priority

We respect your home 

Our electricians are licensed and insured

100% Lifetime Guarantee

Free callbacks

 

Accept Zip Pay

Use the highest-quality products

10% off for seniors

We will earn your trust

All pricing will be discussed upfront

24 hour Emergency Electrician in Forest Lake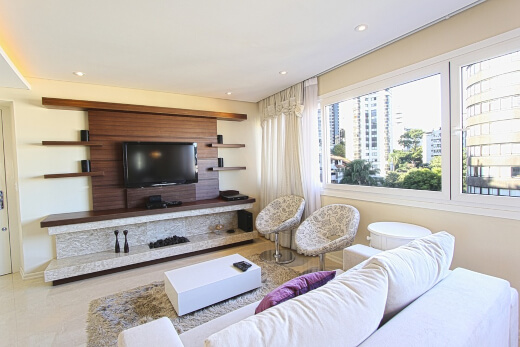 Services Provide by Our Electrician in Forest Lake:

Residential and Commercial Electrical Services
We proudly service both residential and commercial customers. There is not a job too big or too small. Our certified electricians will get your job done quickly and reasonably. Our services include:
Switchboard Upgrade by Our Electrician in Forest Lake
Outdated electric switchboards can be frustrating and dangerous. From blown fuses to missing safety switches. If you have an old switchboard an upgrade will help protect your home and family. Improving the supply will remove dangers that plague a faulty board.
At Oleada Electrical, we can provide you with a switchboard upgrade in Forest Lake.  If you notice any of the following signs, give us a call today:
Light and power fuses blow often

Lights that flicker

Crowded and messy switchboard

Feel heat coming from the switchboard

Absence of RCDs

RCDs or Circuit Breakers trip often

Burning smells
Smoke Alarm Installation in Forest Lake
Smoke alarms are crucial for protecting your family and property. They can detect fires early so you can get out safely and get help. In many areas, they are also required by law.
There is New Queensland legislation that we must compliy with to protect every perosn and home. Call now to make sure that your home complies, is up to standard and is protecting yourself, family and home as it is intended.
Having smoke alarms installed is the first step in providing a safe environment. But after they are installed, they still need regular maintenance.
Our highly trained electricians provide smoke alarm installation, maintenance and inspections at an affordable price.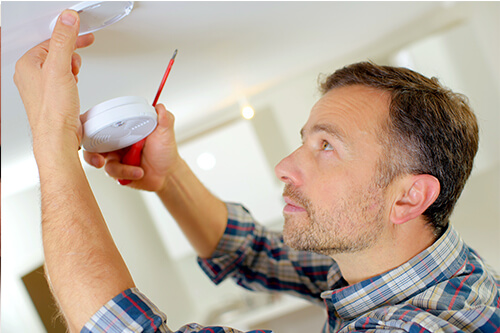 Oleada Electrical is a Company You Can Count On
We are devoted to our customers, and we love what we do. We are positive that you will be 100% satisfied with our service. If you are looking for an electrician in Forest Lake, give us a call today.